This past weekend I attended the 10th annual Mustachio Bashio and there was an ocean ofmustaches of all types to be seen! I have attended the past three years and look forward to this event as I have made some great new friends. There were many mustaches of all shapes and sizes on participants as well as some interesting beards thrown into the mix of this celebration of facial hair. Voted on by an esteemed panel of judges, the winners take home a special handmade award and the bragging rights for the year. Last year I interview one of the founders of the event, Mike Laur, and learned about the history of the event and how it has grown and managed great success in raising money for their charity, the JDRF. I wanted to talk to some of the key players that were involved in this years Mustachio and get their take on the event and hear how they were involved in this years gathering. Take a listen to hear what each person had to say about Mustachio Bashio and I hope you enjoy!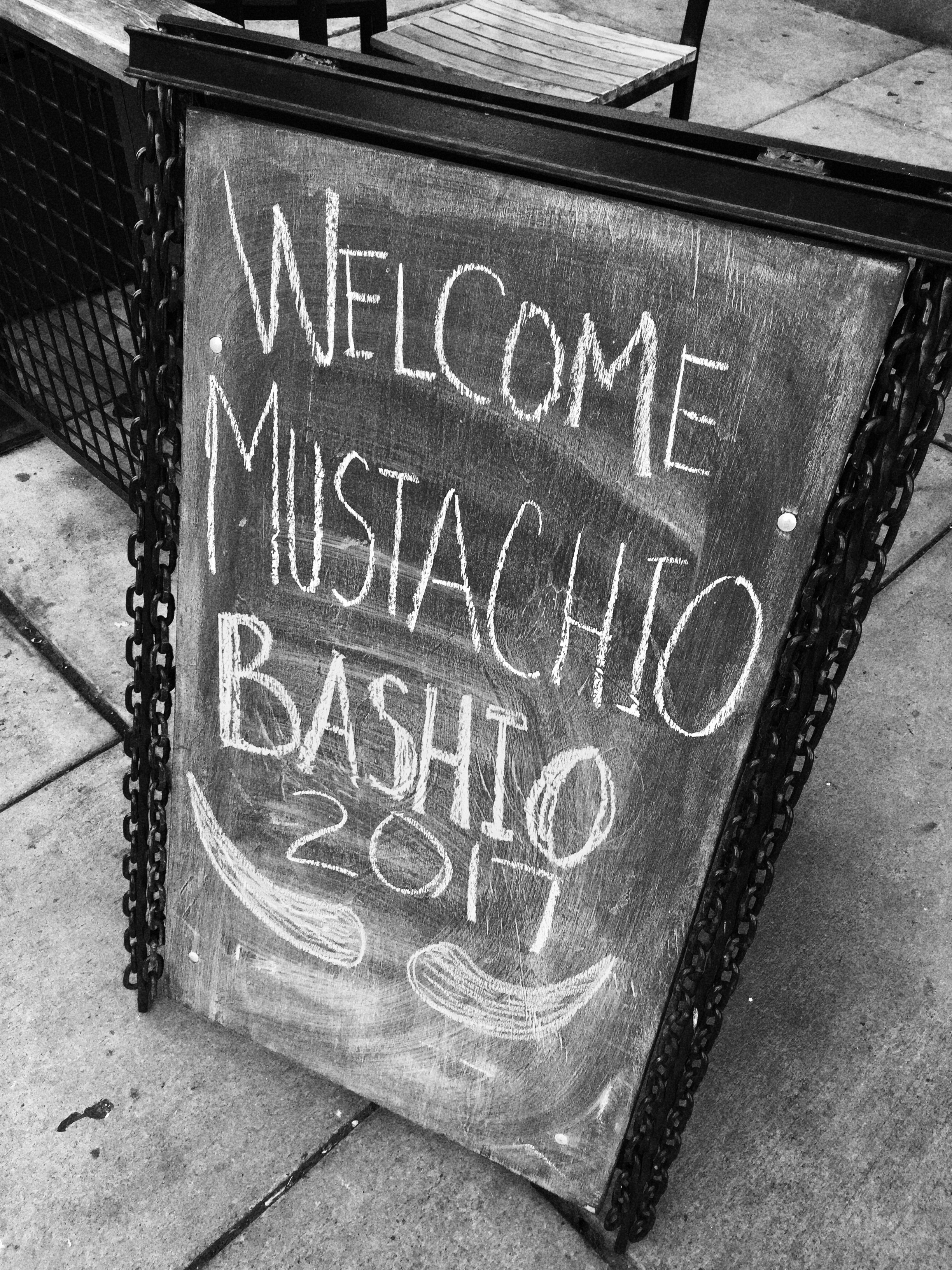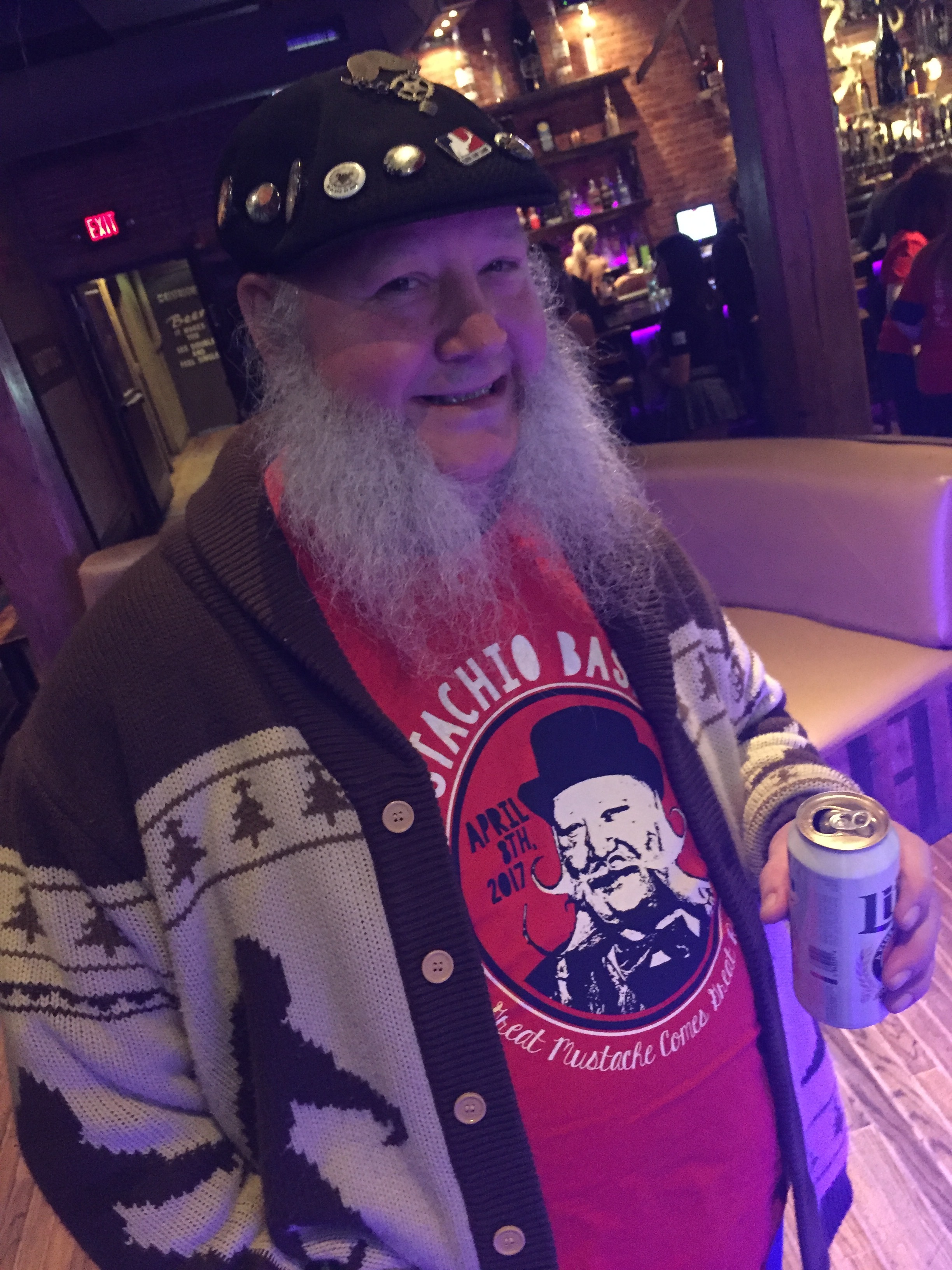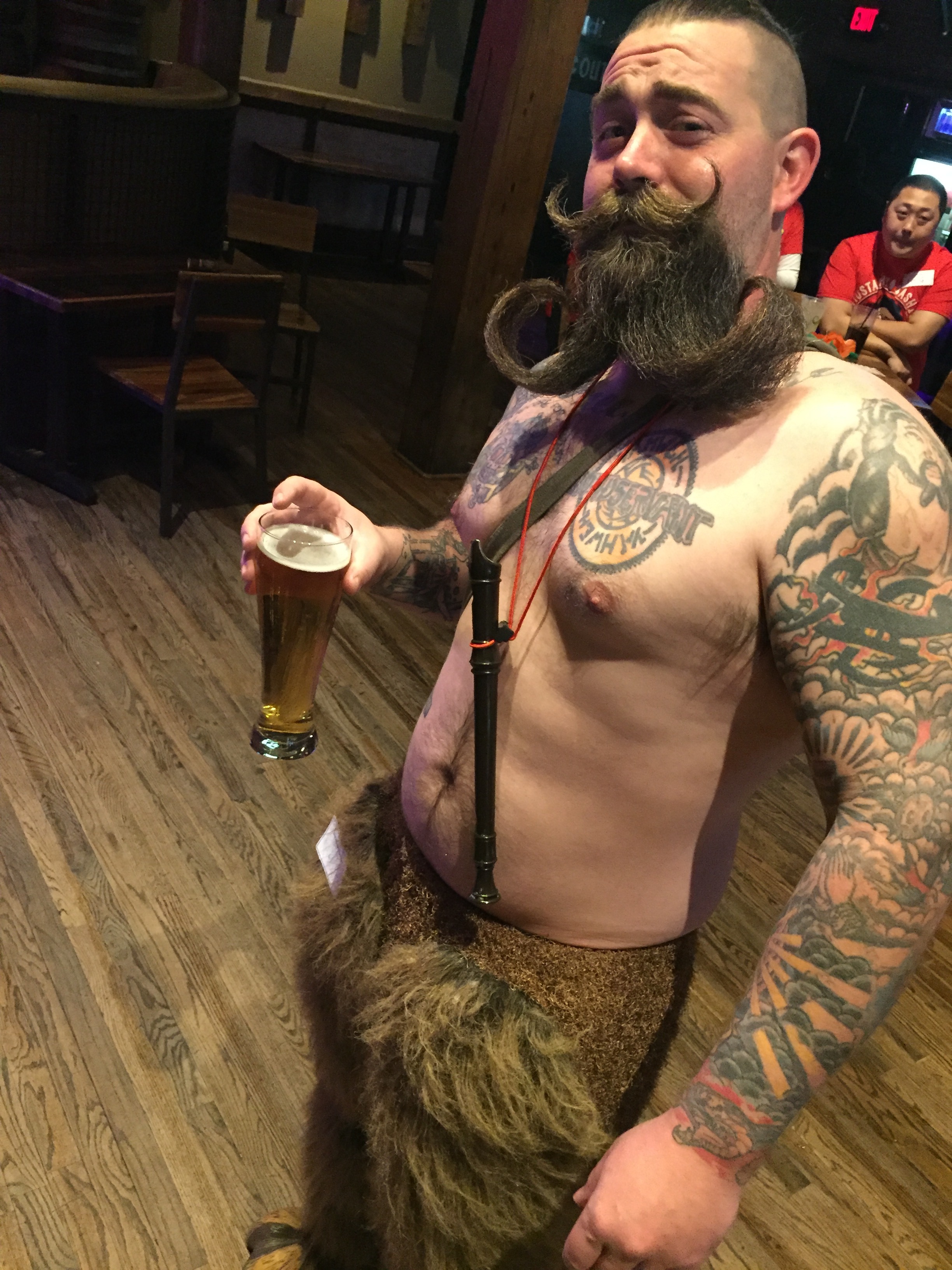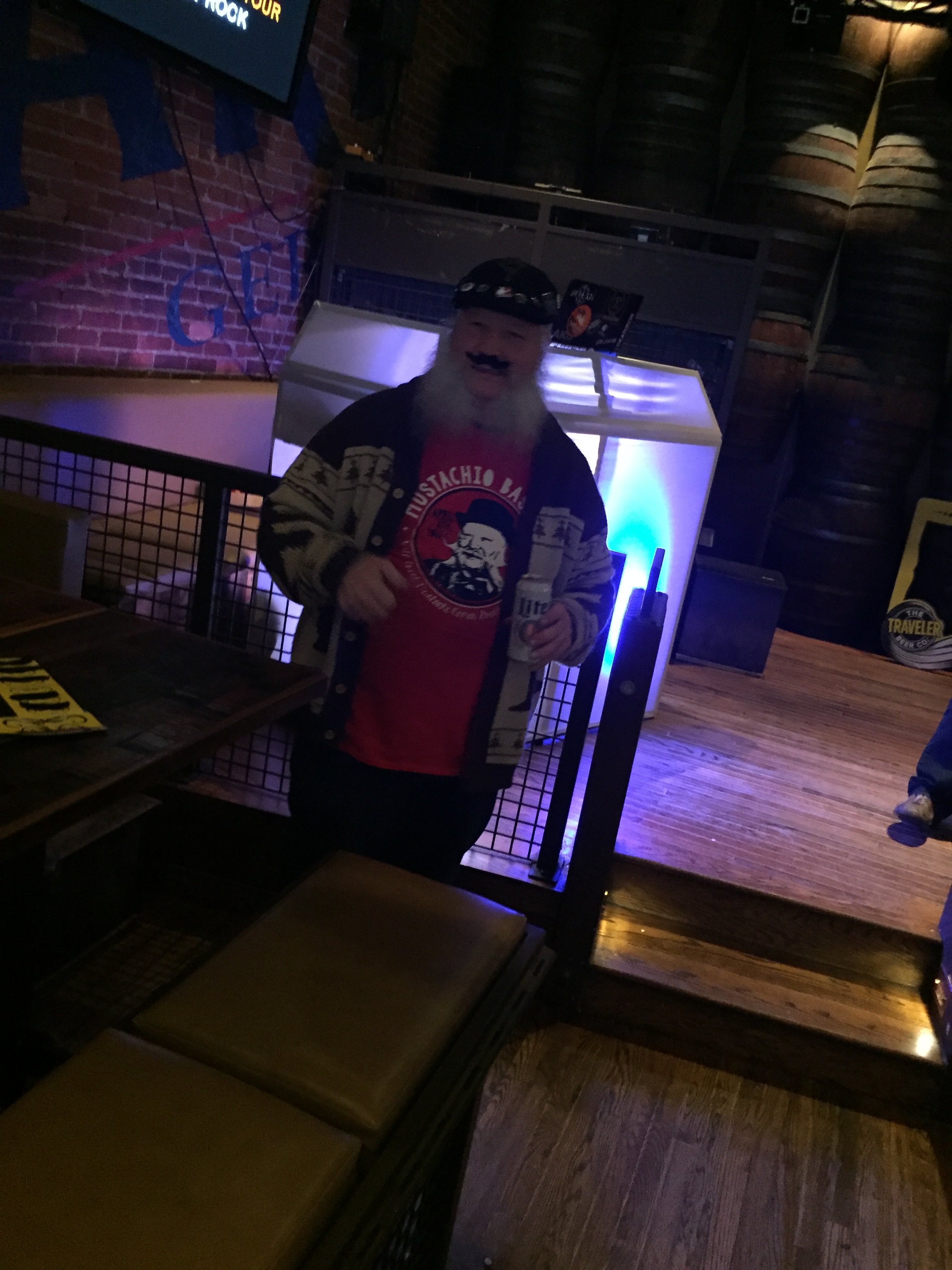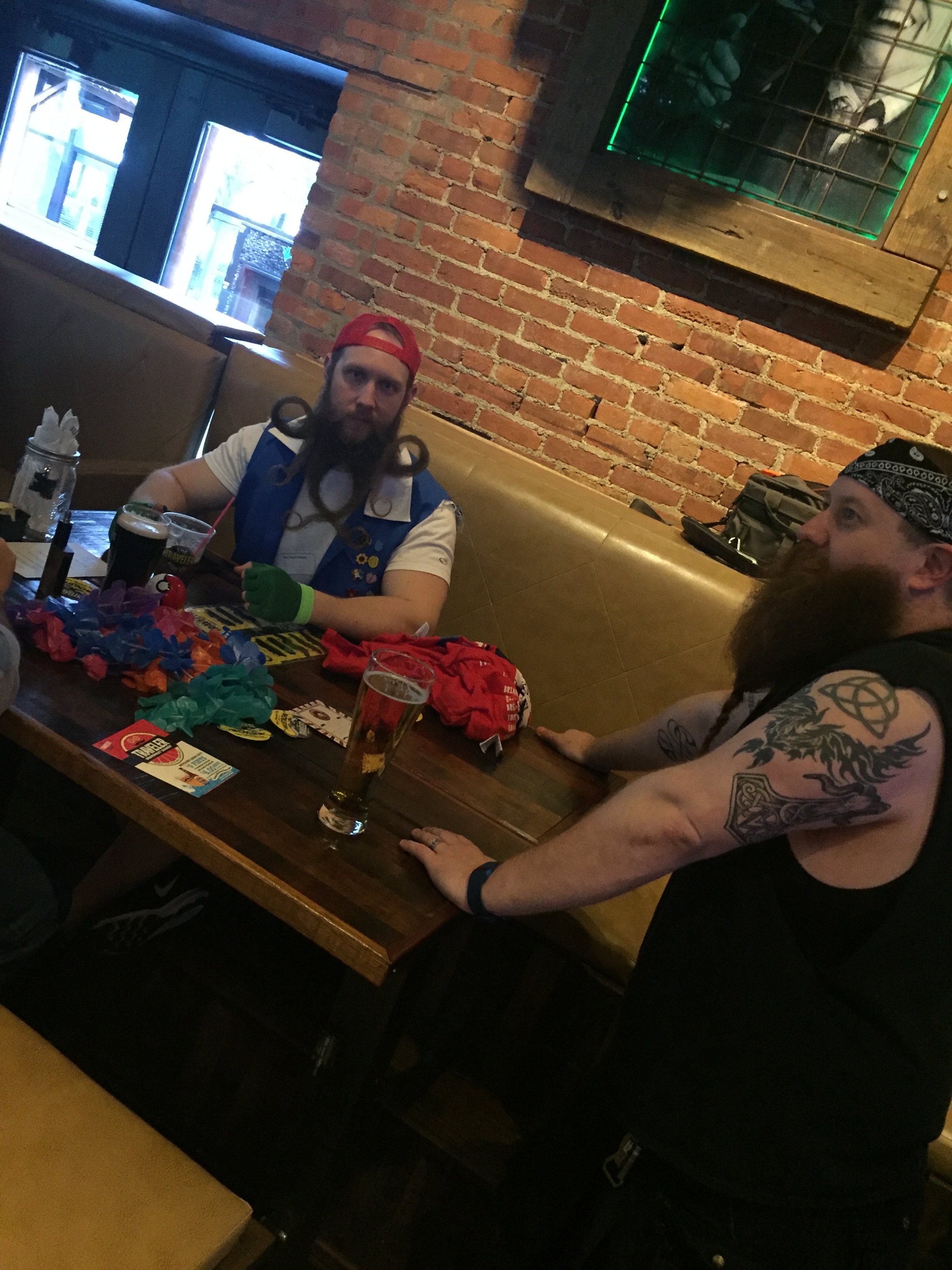 Eric Leiser
The first person I spoke with was Mustachio's long time photographer, Eric Leiser. Everyone in attendance knows who Eric is-he is the guy carrying around the big camera taking thousands of pictures documenting the celebration of the mustache. We talked about his photography and the latest project he had worked on. Eric also gave us a call back to a very famous mustache that inspired the whole thing and the charity involvement. For more information on Eric and his photography, and to also see photos from this years event, visit www.leiserphoto.com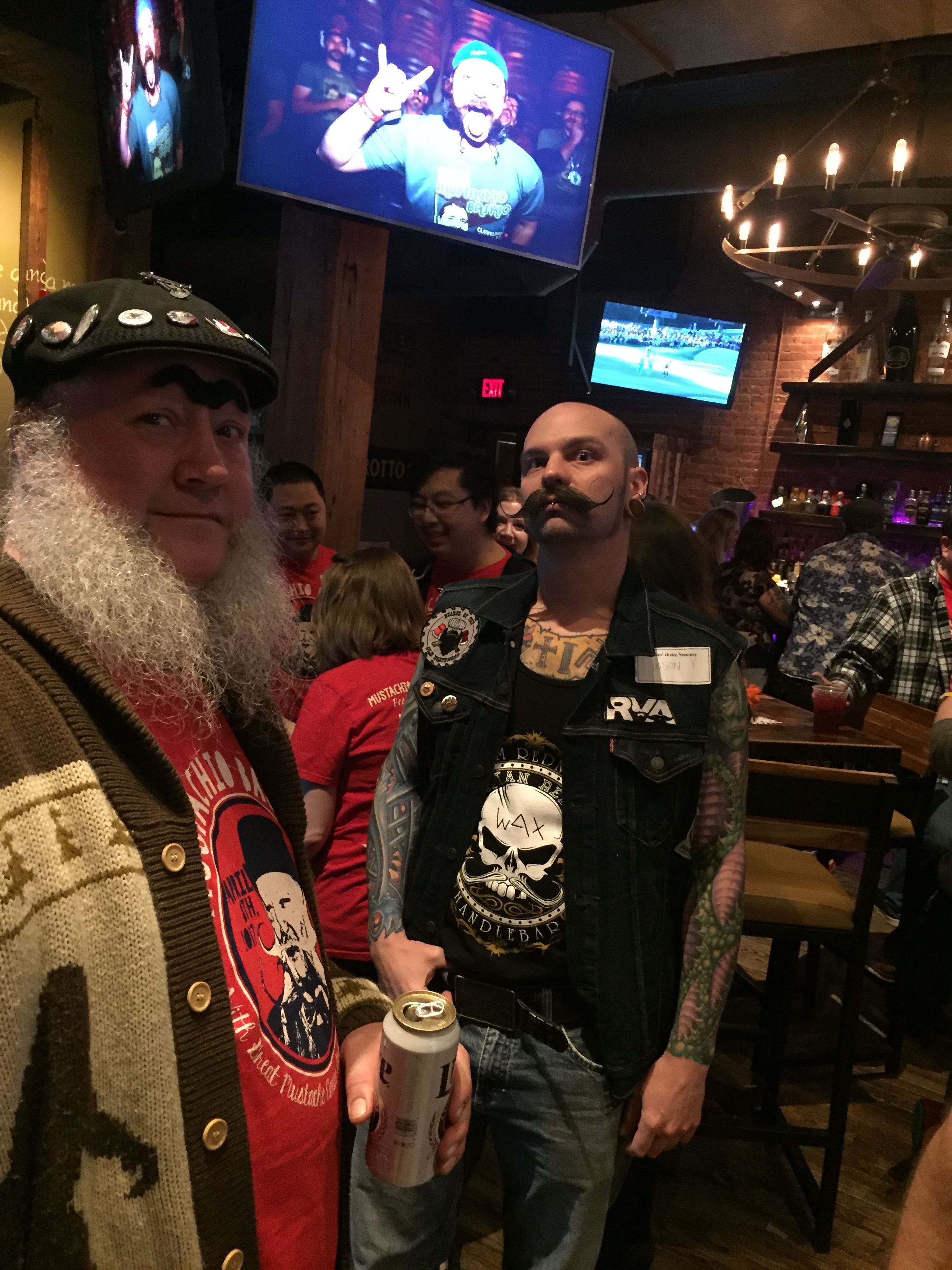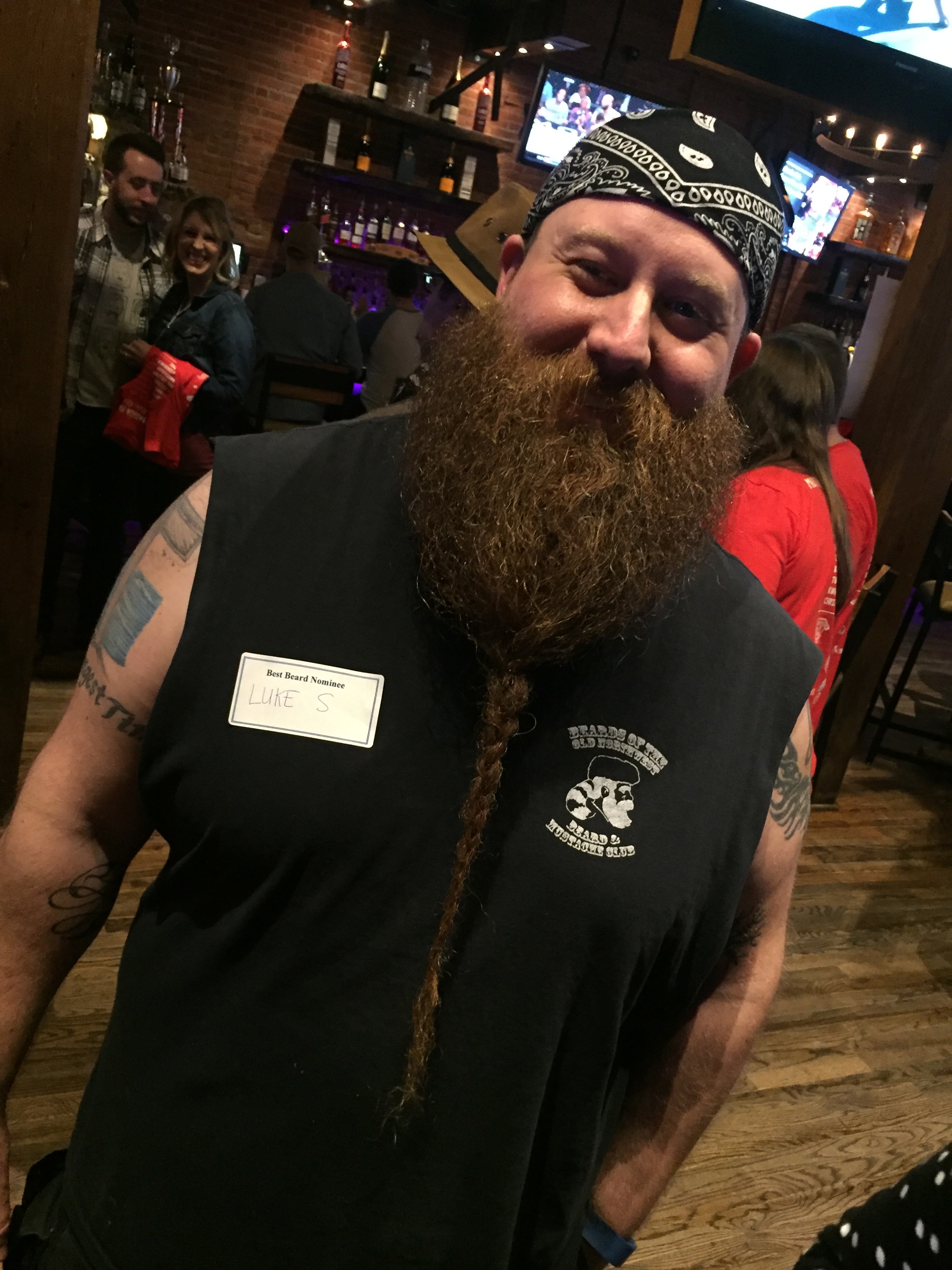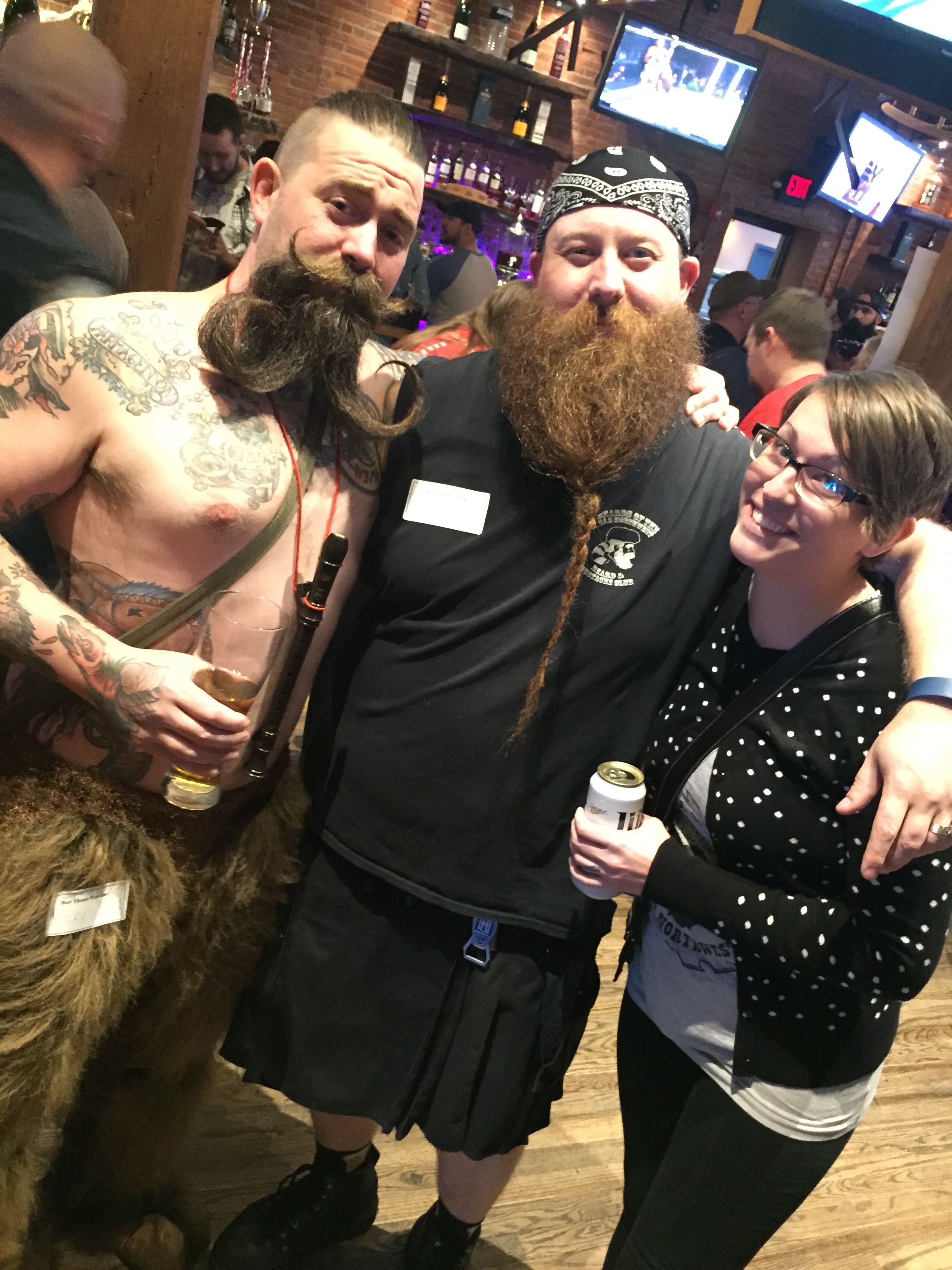 Mike Laur
I am joined by Mr. Mike Laur again to talk about what a success Mustachio Bashio has become. I am truly thankful for meeting this man and being able to help spread the message of the event and the charity involved. Mike has a big heart and continues to grow this event as well as grow a fantastic mustache. Thank you Mike for putting on such a great and charitable contest!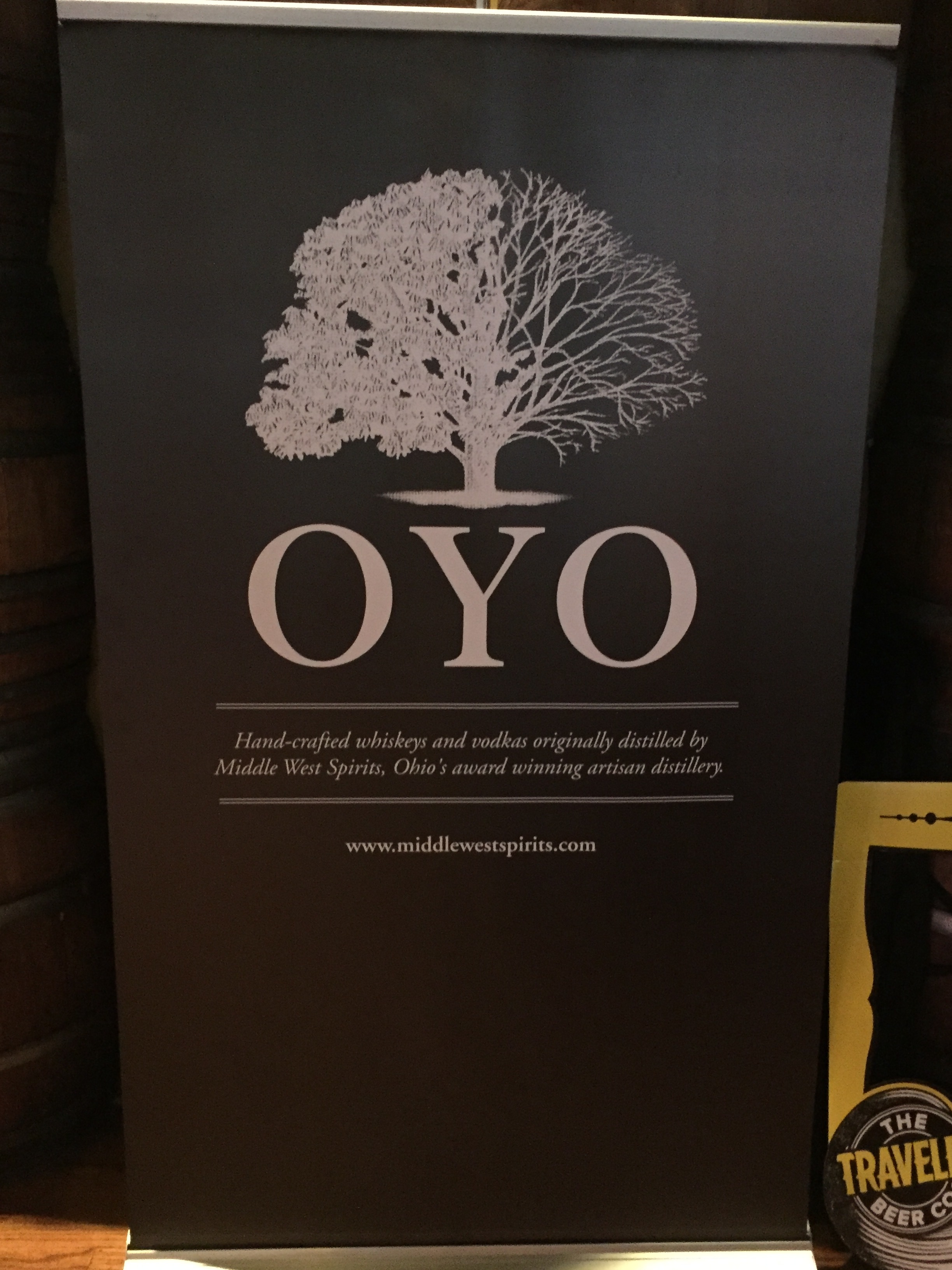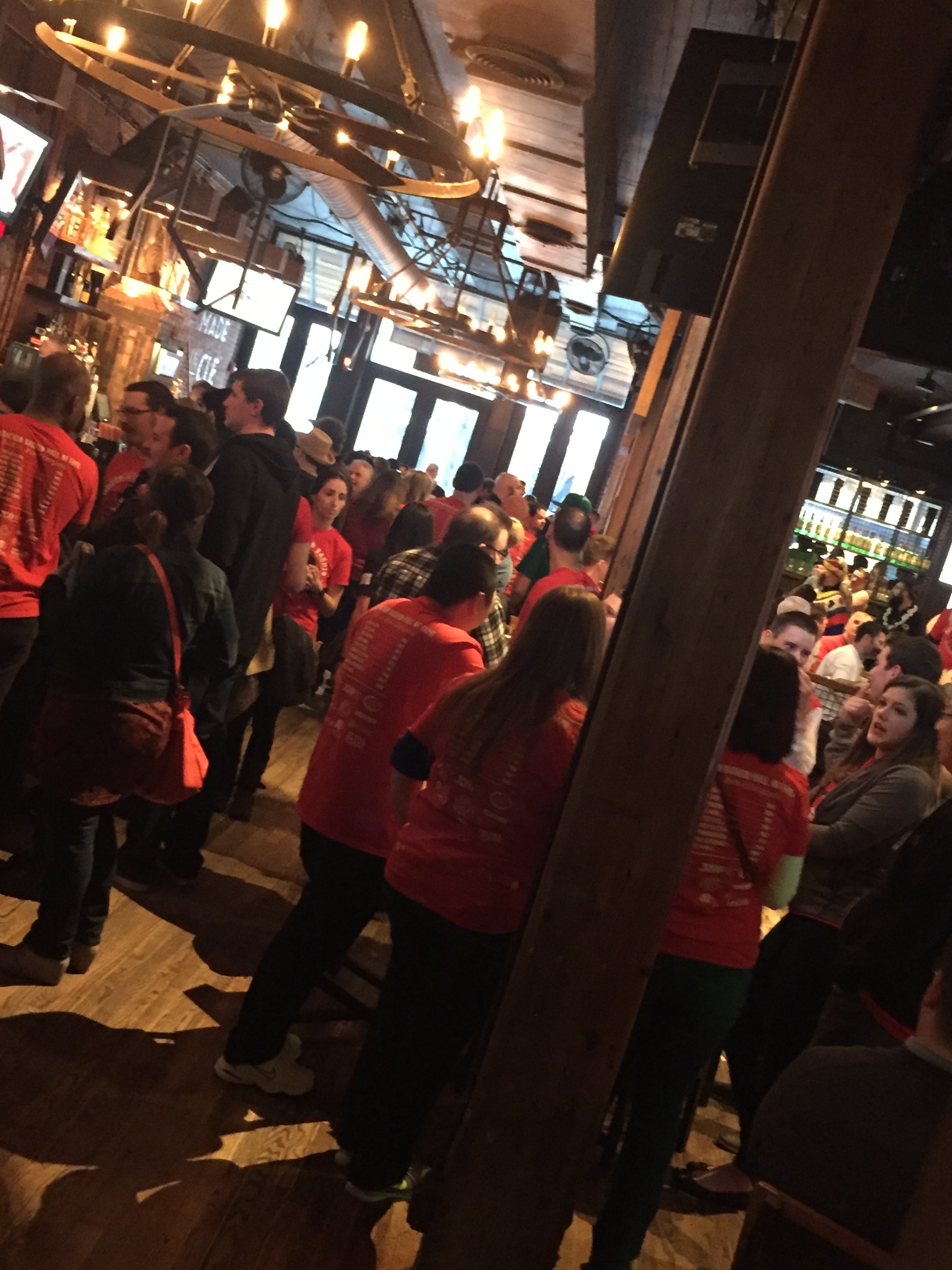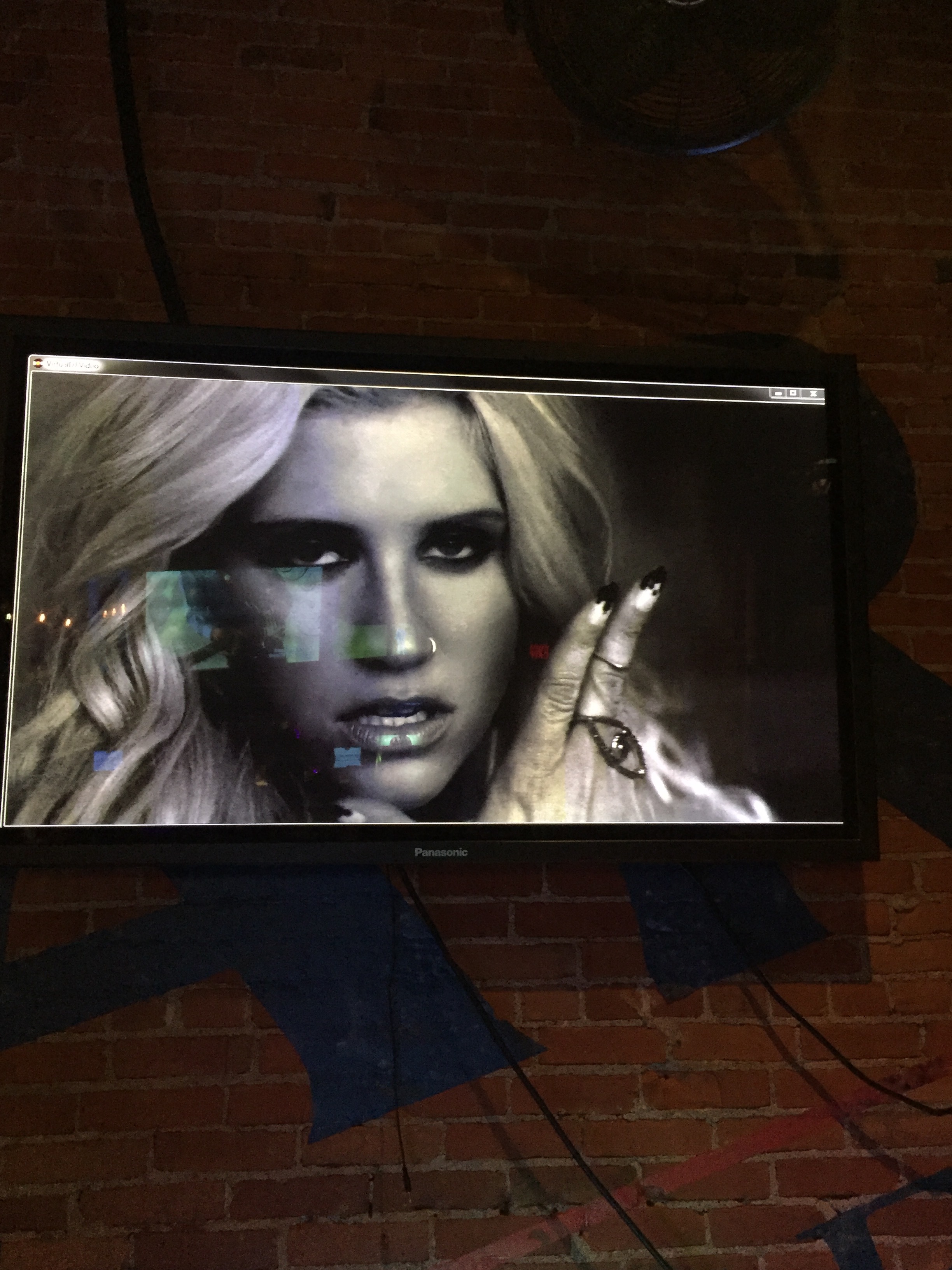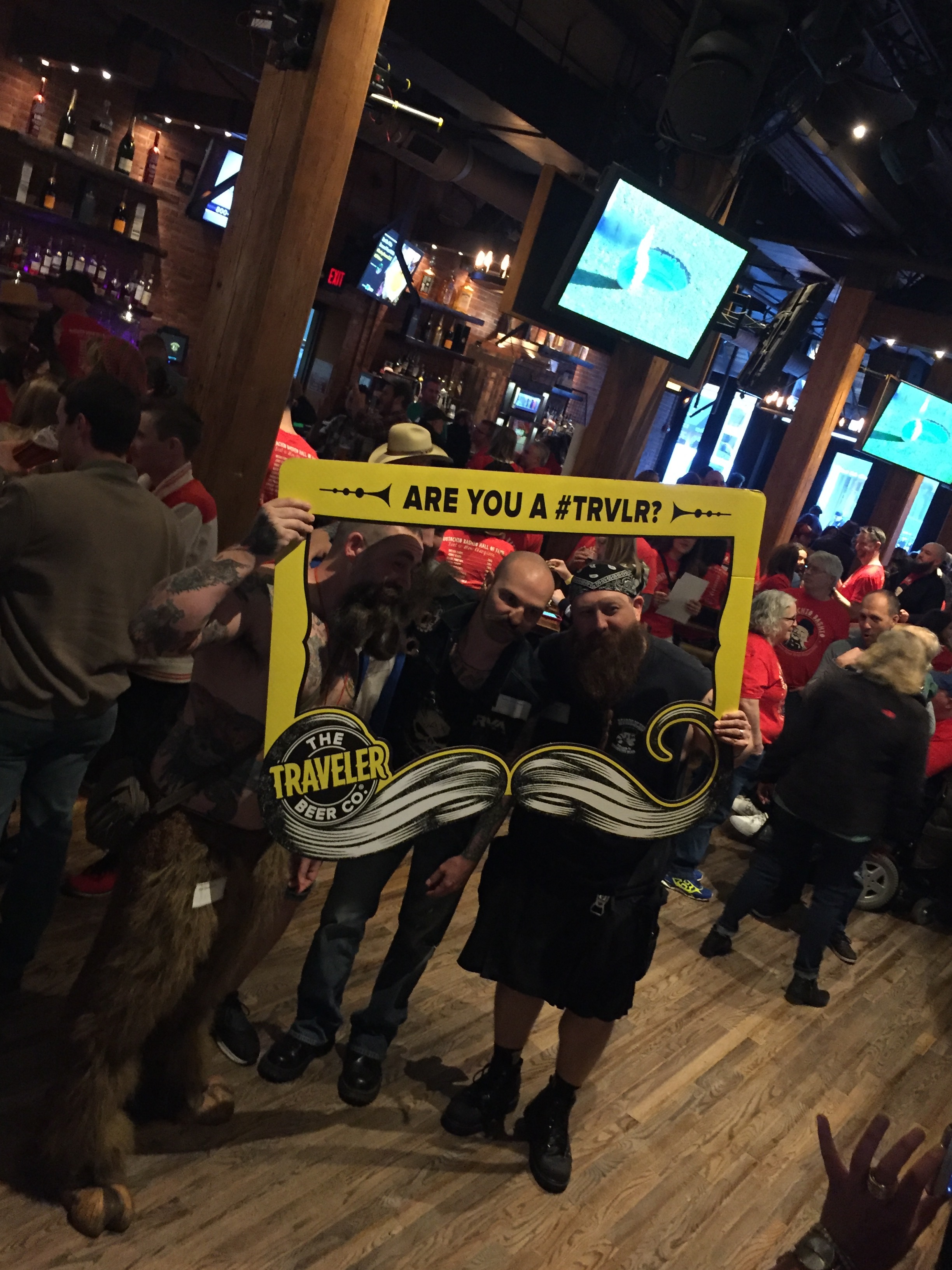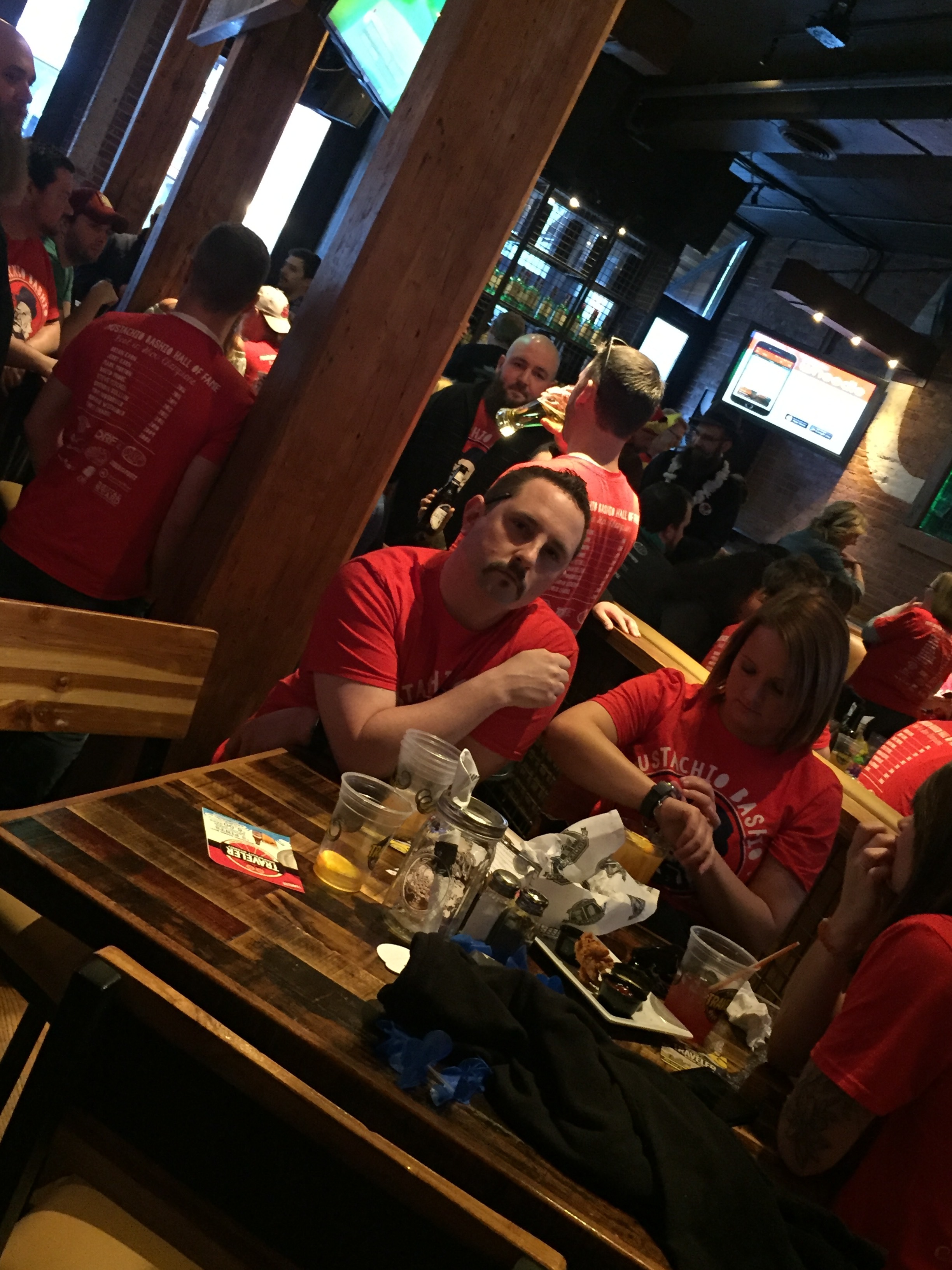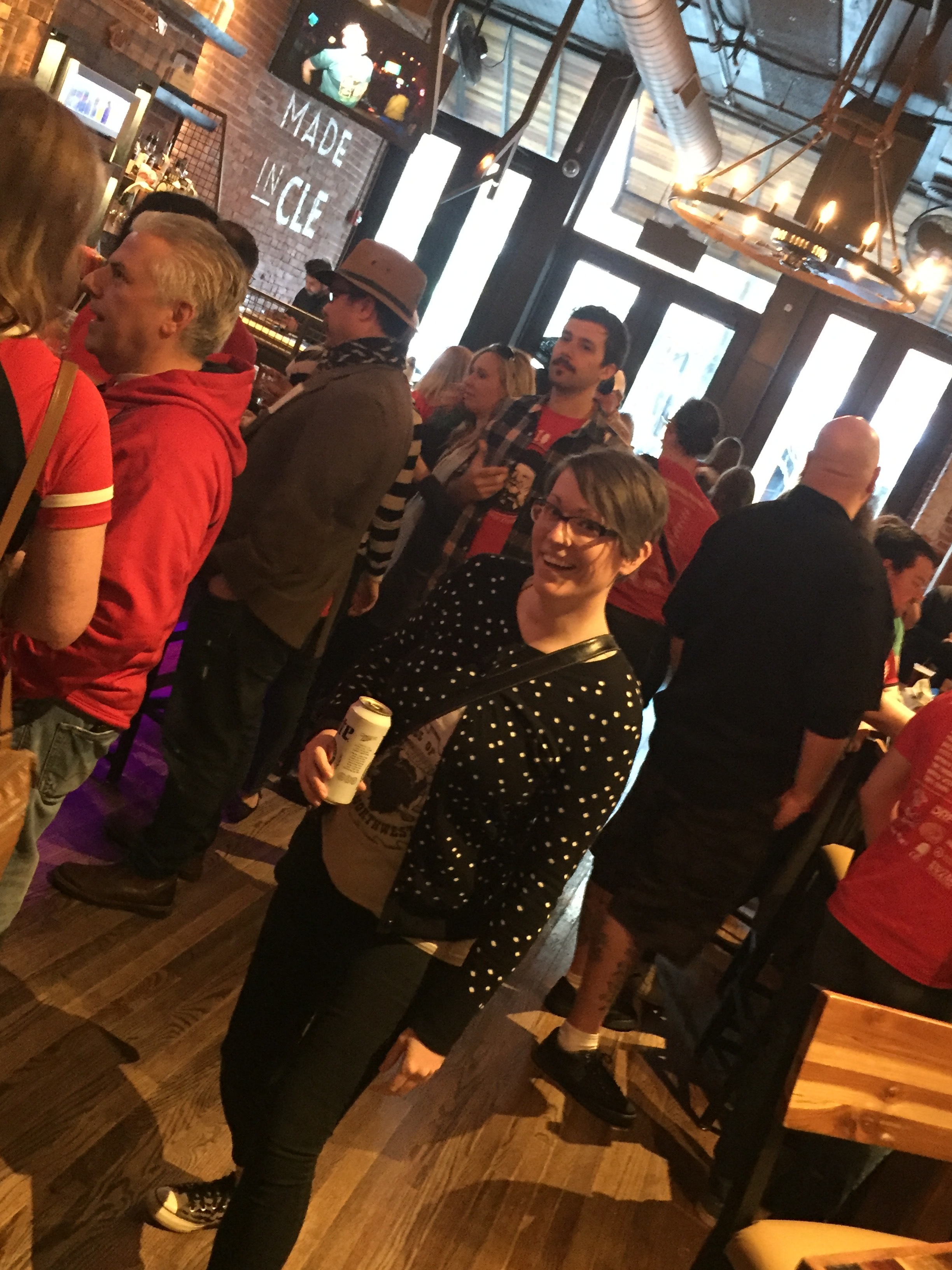 Anna Lee
Anna Lee of Brutal Beard, from Cleveland Ohio, joins me as my next guess. I can't give enough praise on the Brutal Beard line of products. Anna makes some of the best products that my beard has ever had the luxury of using, simply magnificent!!! Not only does Anna make some world class products but she knows her science behind it all. Listen in to hear her explain a little about the Brutal Beard line of products. Keep your ears peeled for a future episode of The Beardcaster where Anna and I sit and dive into beard care and what is behind oils and their benefits to you and your beard.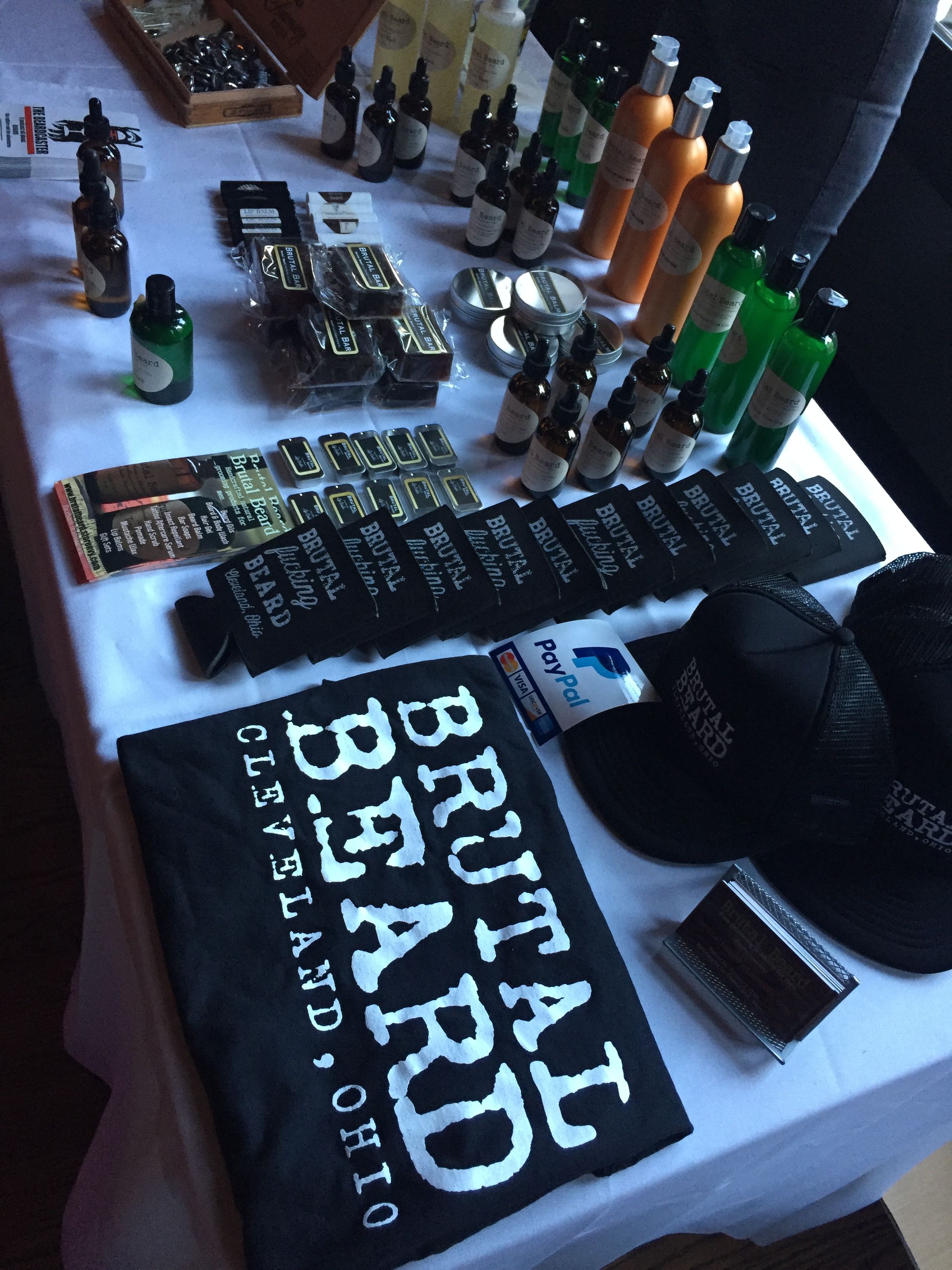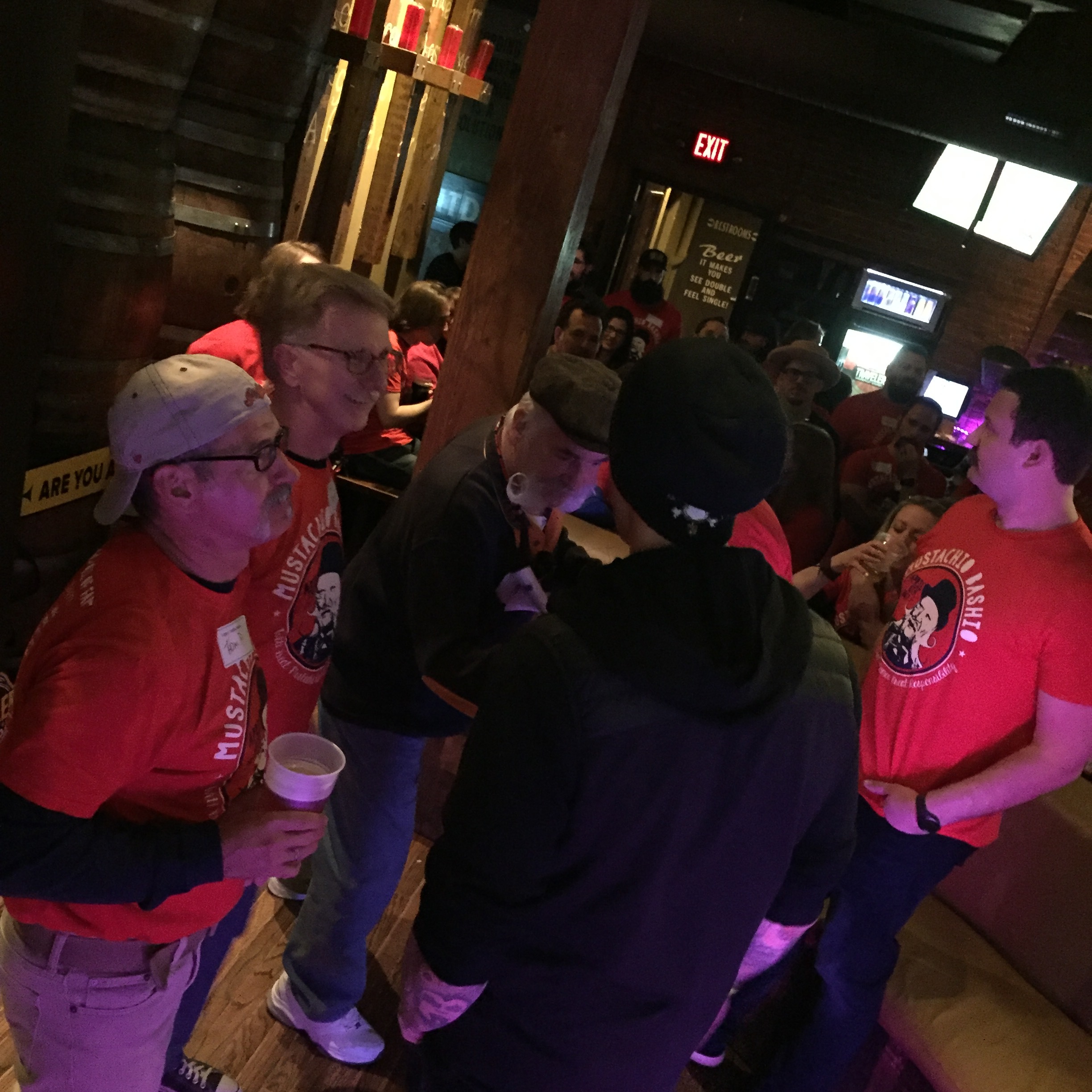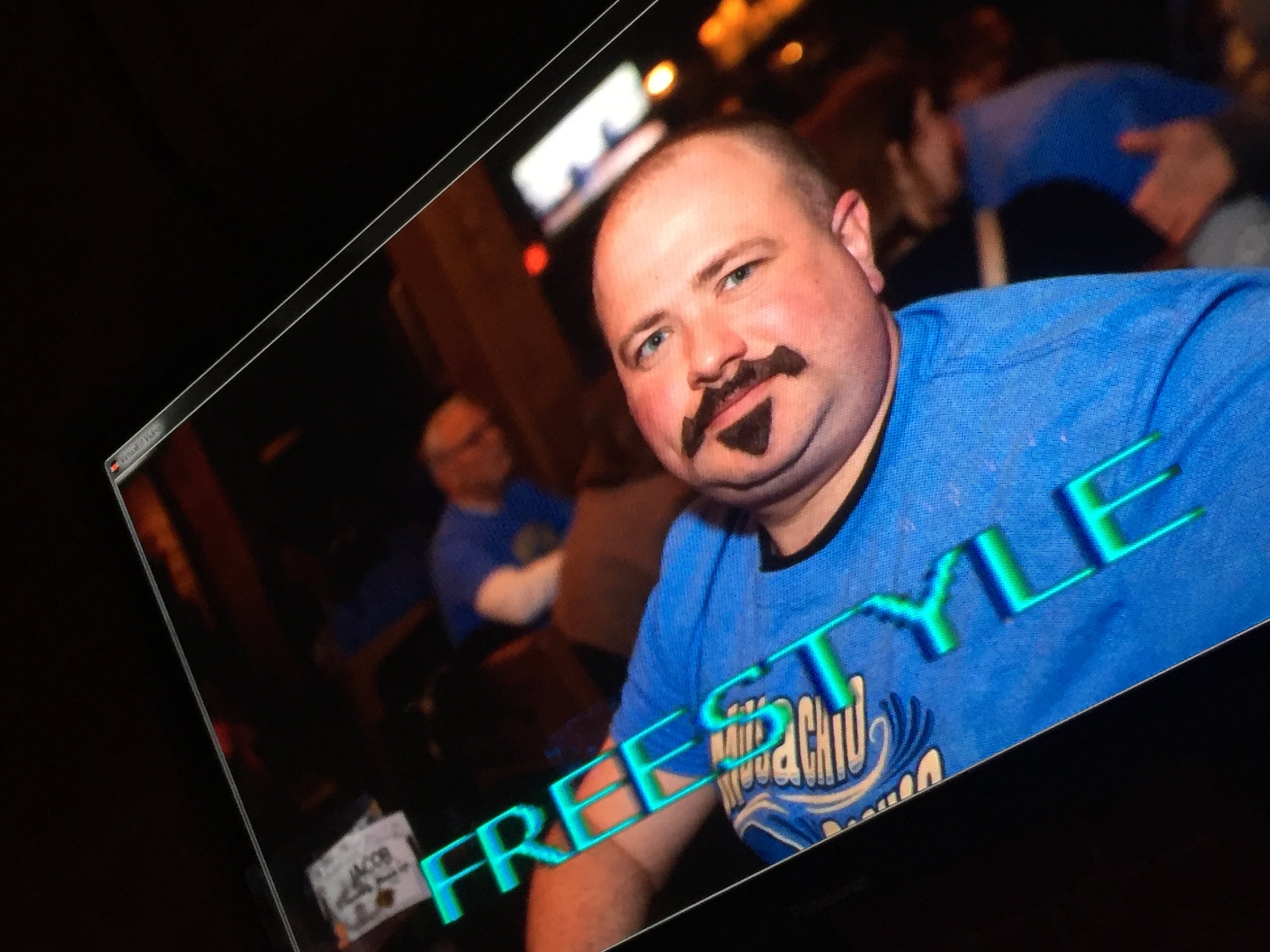 Davis Shumaker
Another founder of Mustachio Bashio ions me for a brief talk on his family history of being a cobbler. Davis Shumaker joins me and this about meeting Mike and the others and how this all came to be. He discussed how they chose the JDRF as the charity and the personal reasons why it was a perfect fit. It took 10 years for Davis to finally achieve his best mustache to date for this event so let us celebrate by listening in to hear his story.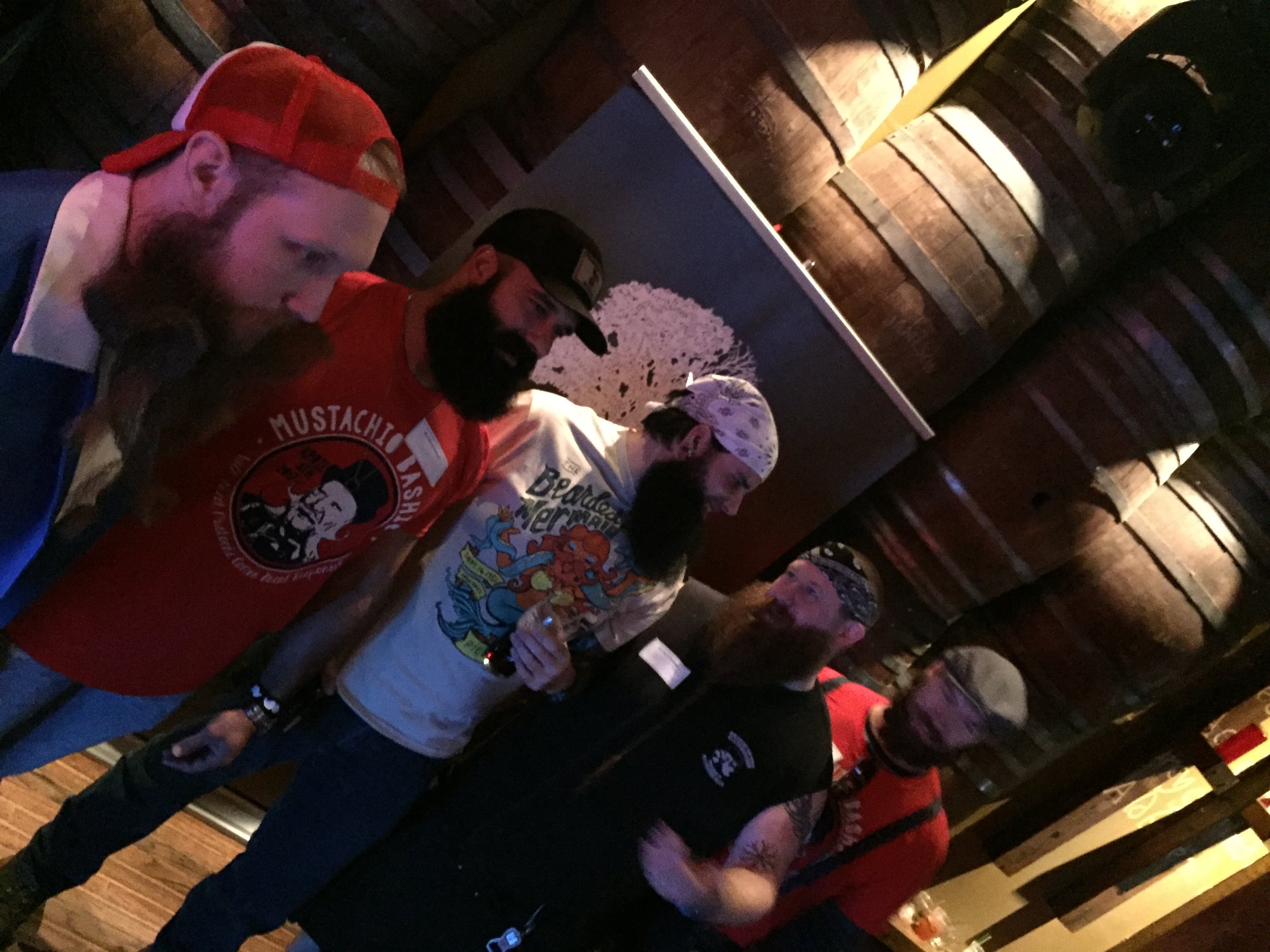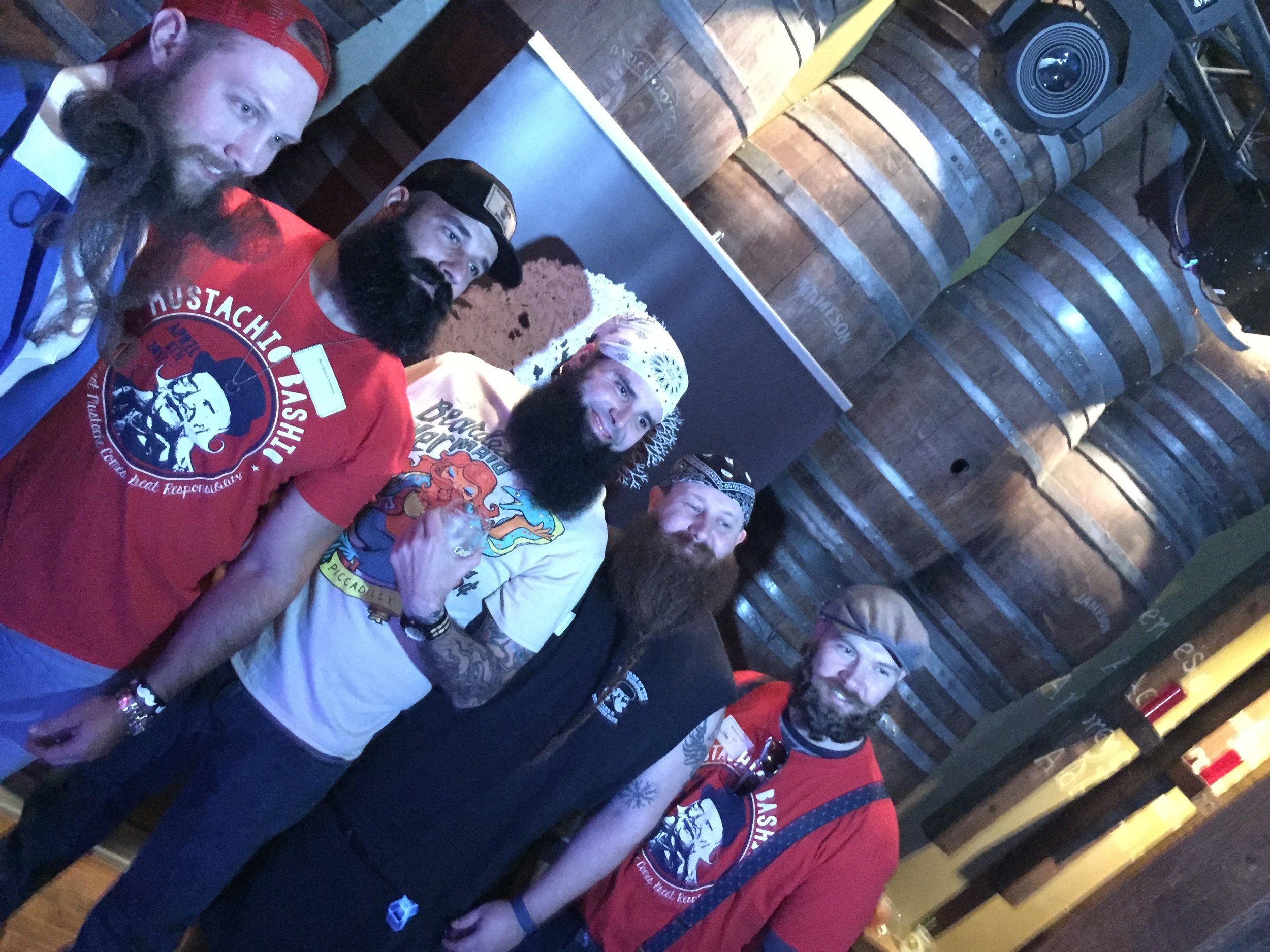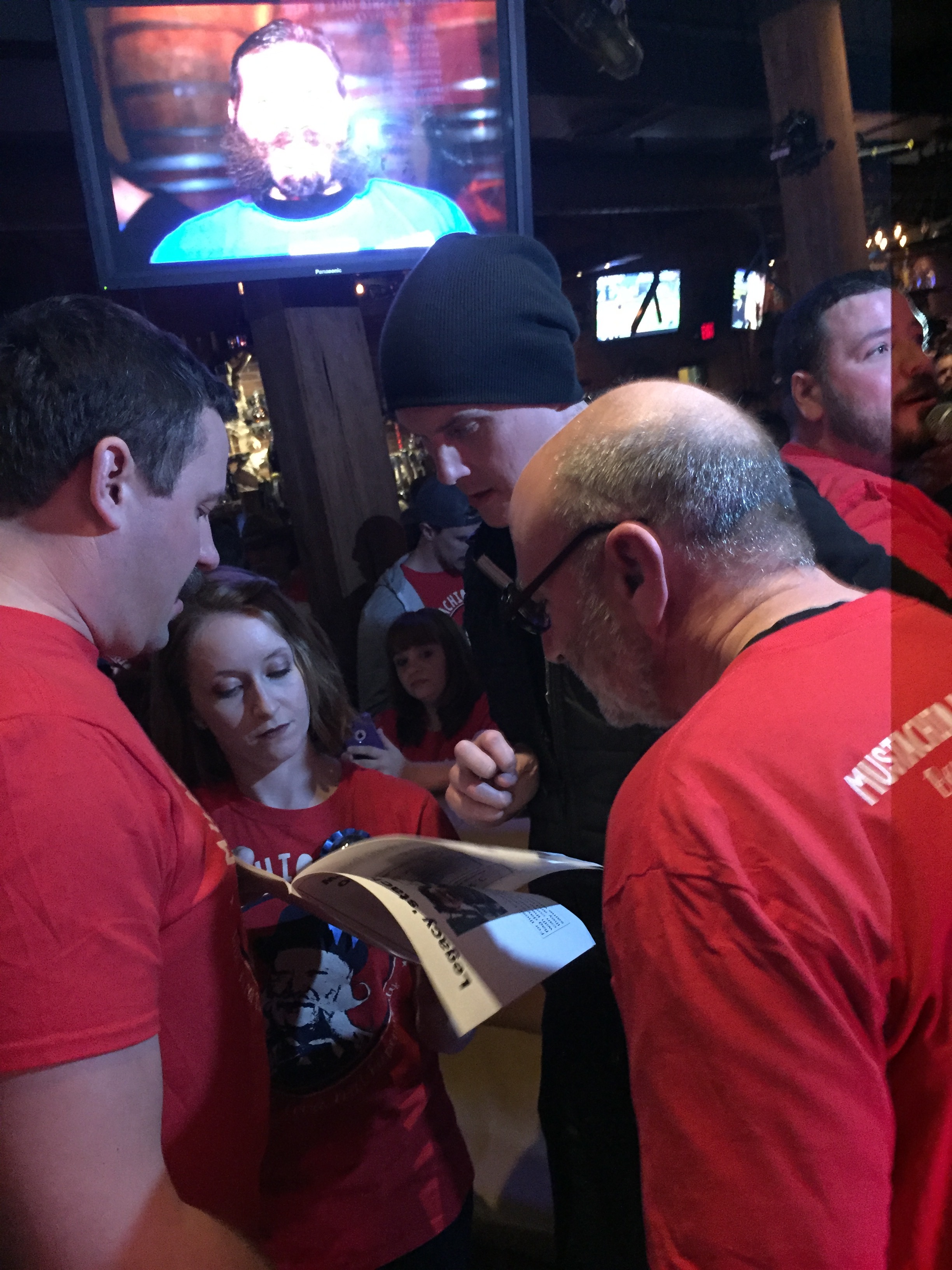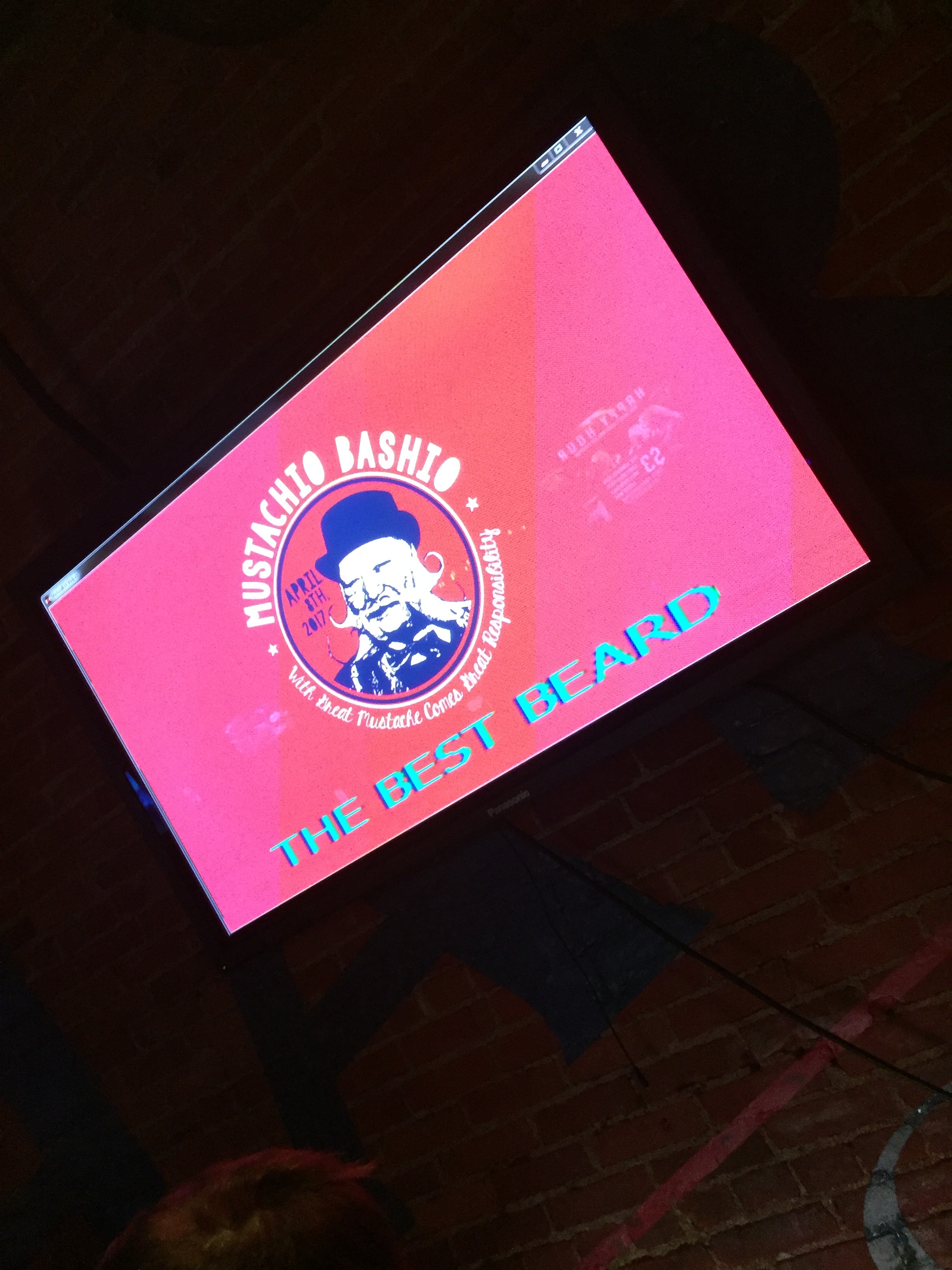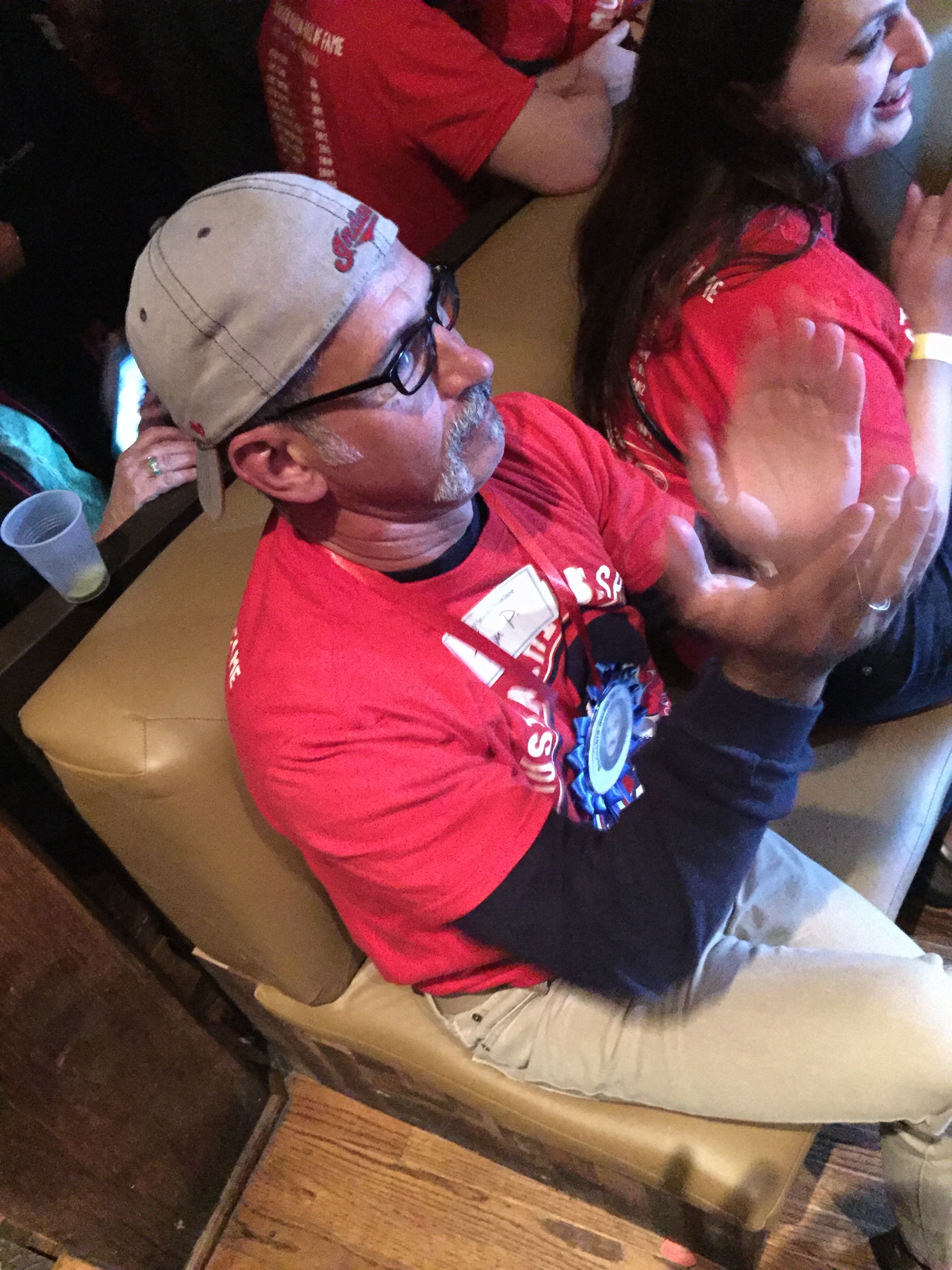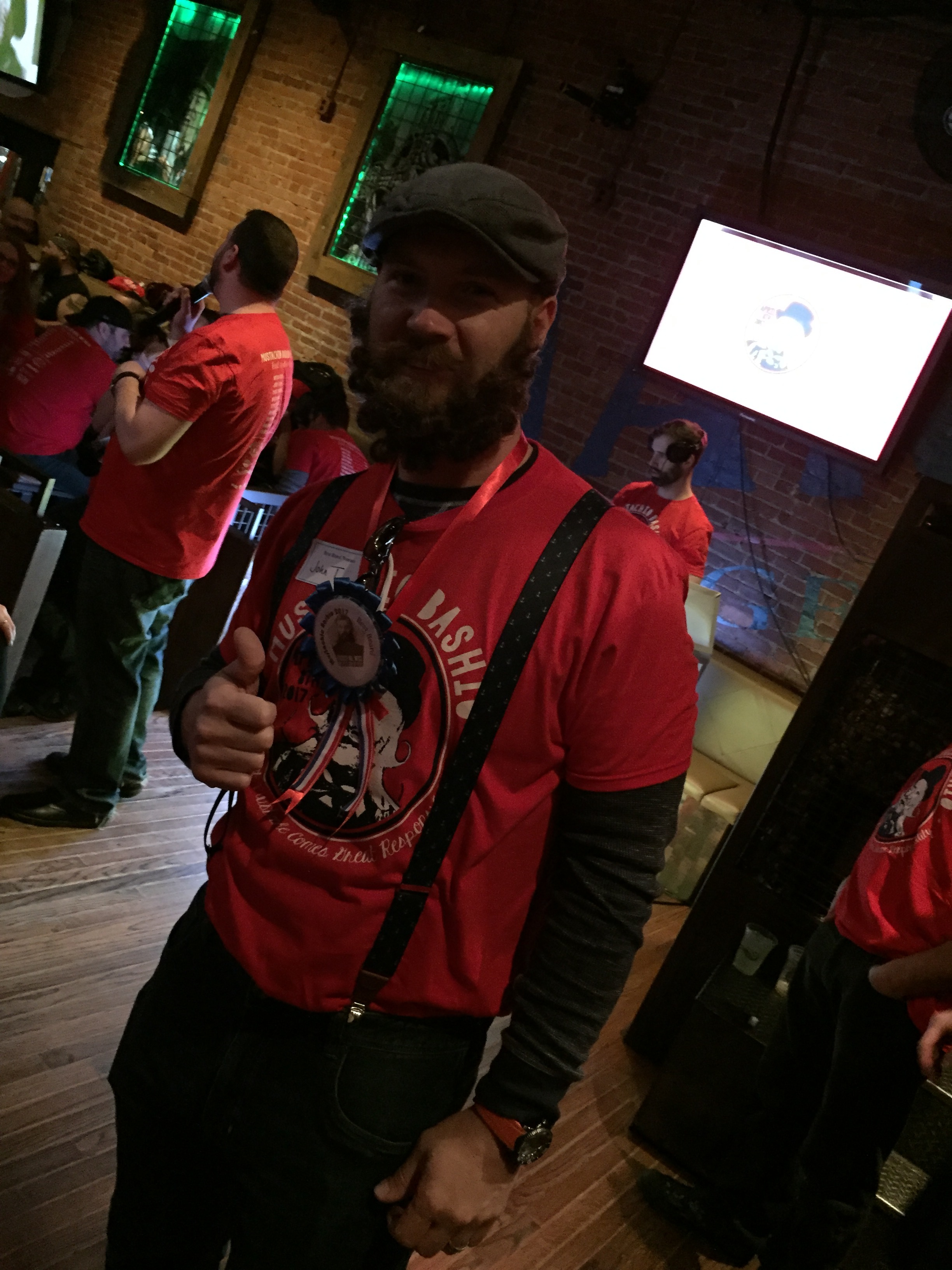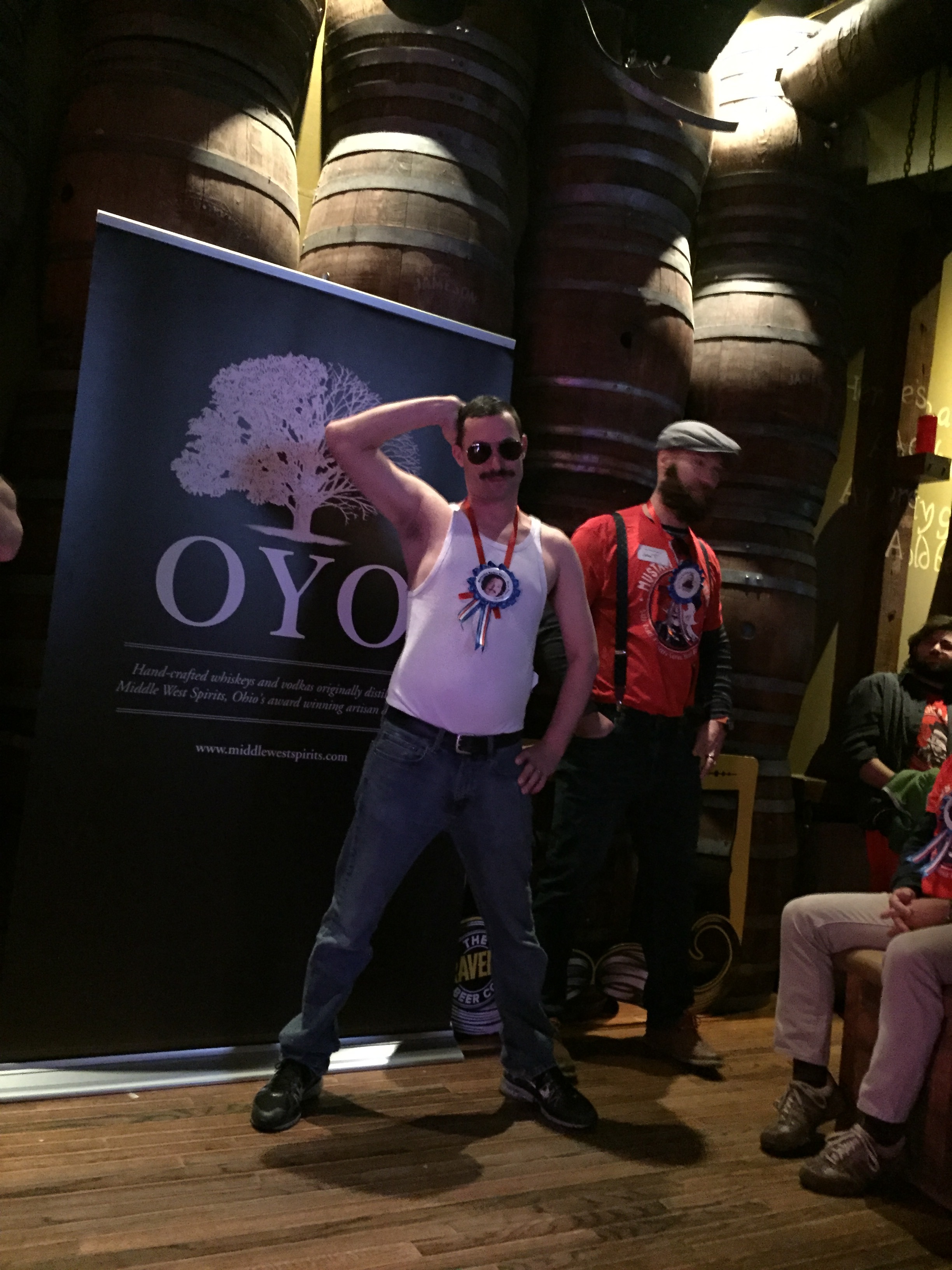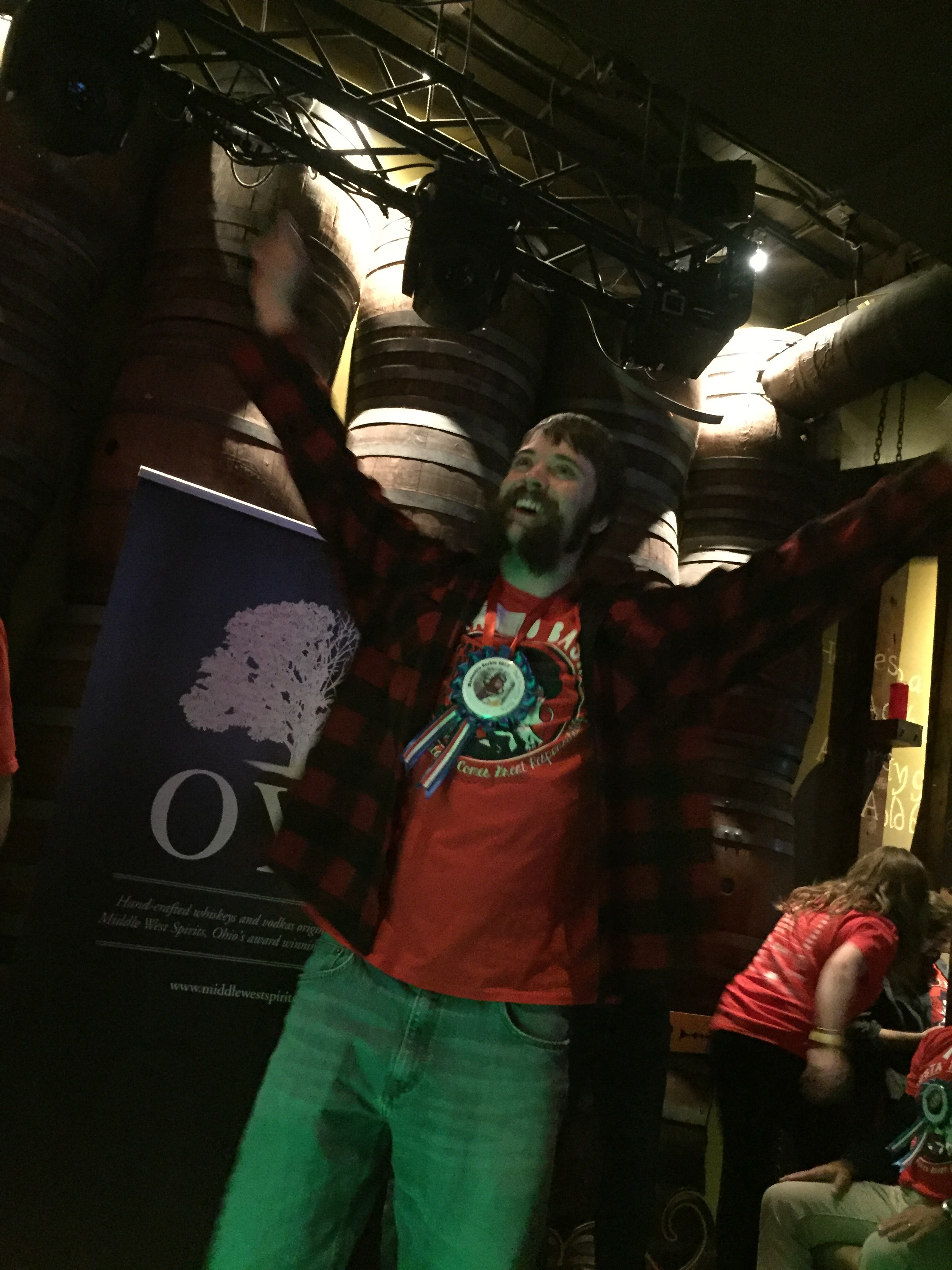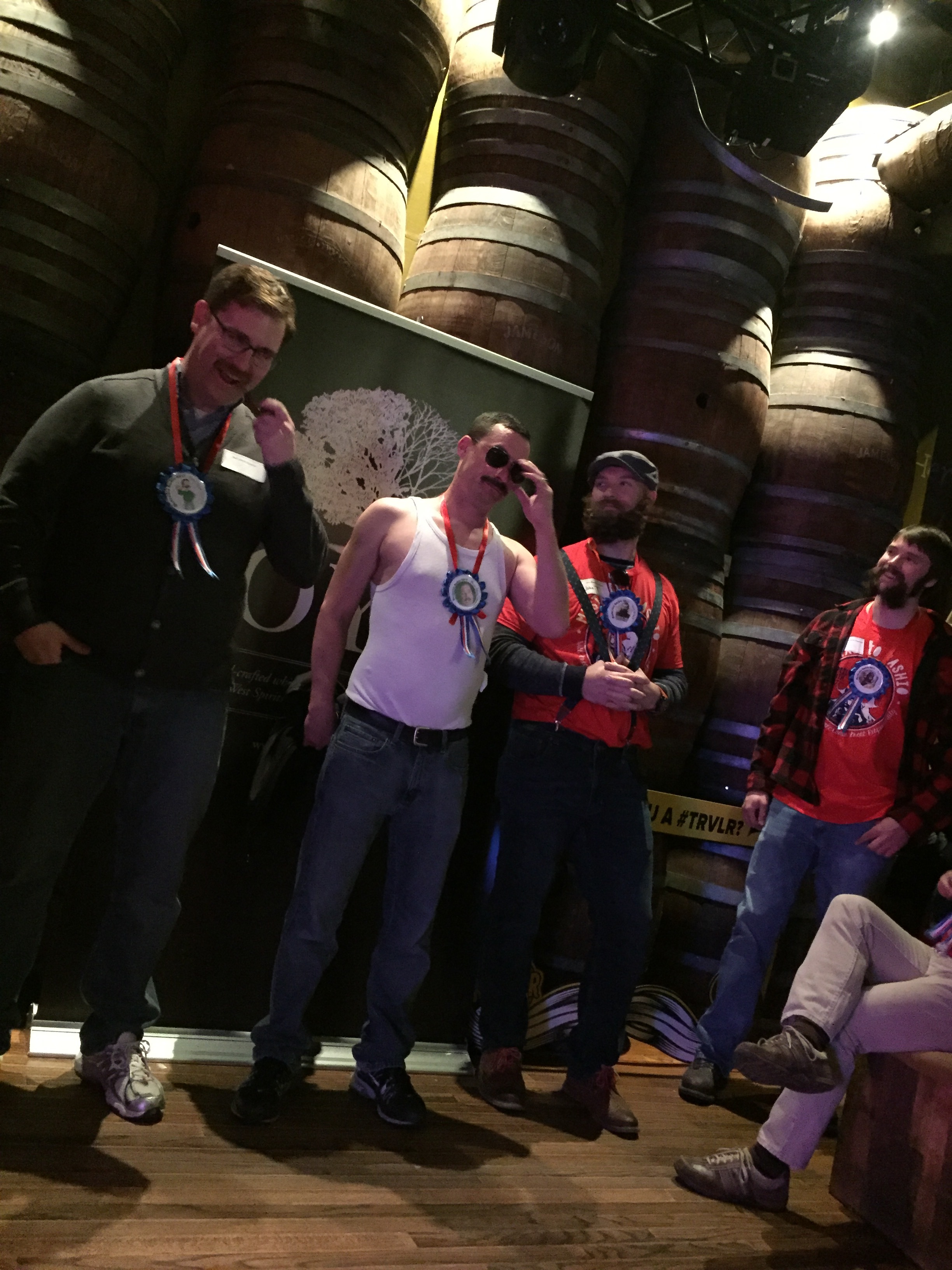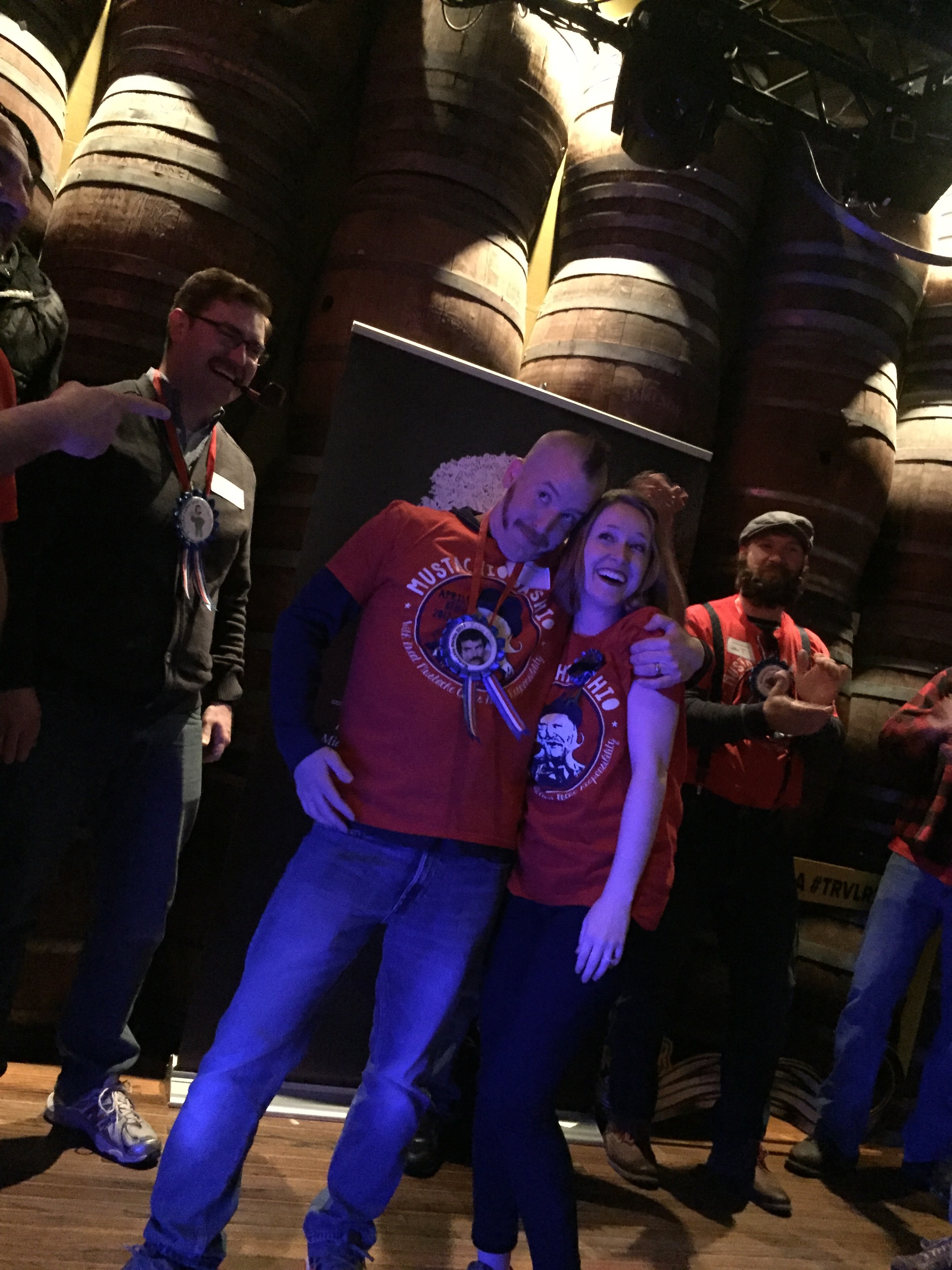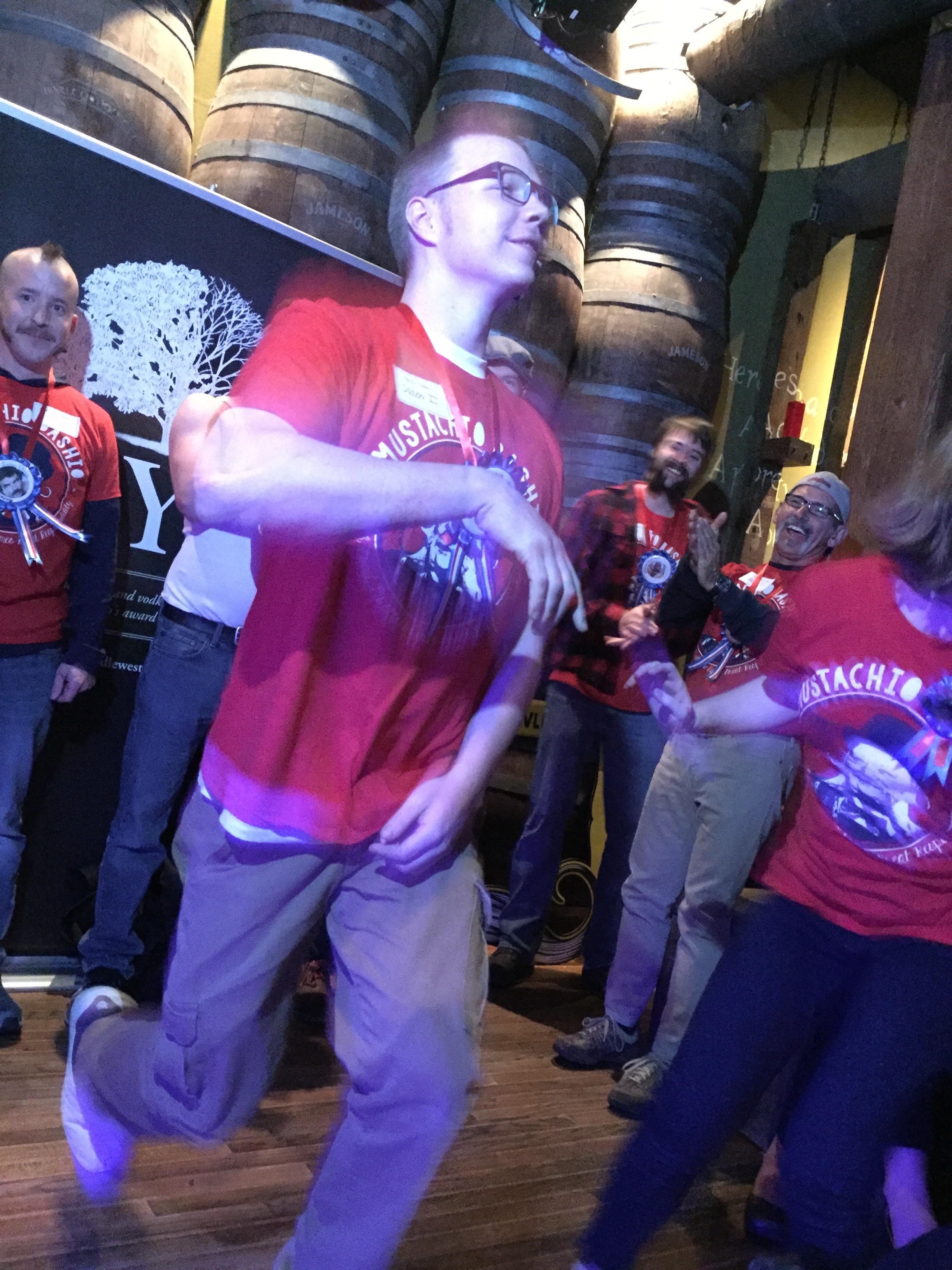 Matt Fish
Bald faced Matt Fish sits down with me and talks beards and mustaches. Matt has been one of the judges, and supporters, of Mustachio Bashio for many years. Matt is best known for his restaurant, Melt Bar and Grilled, which has many locations all across Ohio. We discuss how he judged the event and his reasonings for being a bald faced mortal. Matt is one of the greatest people who I ever met and ironically it was at Mustachio Bashio a few years ago where were first connected and...well the rest is history!!! Listen in to hear our conversation. GO TRIBE!!!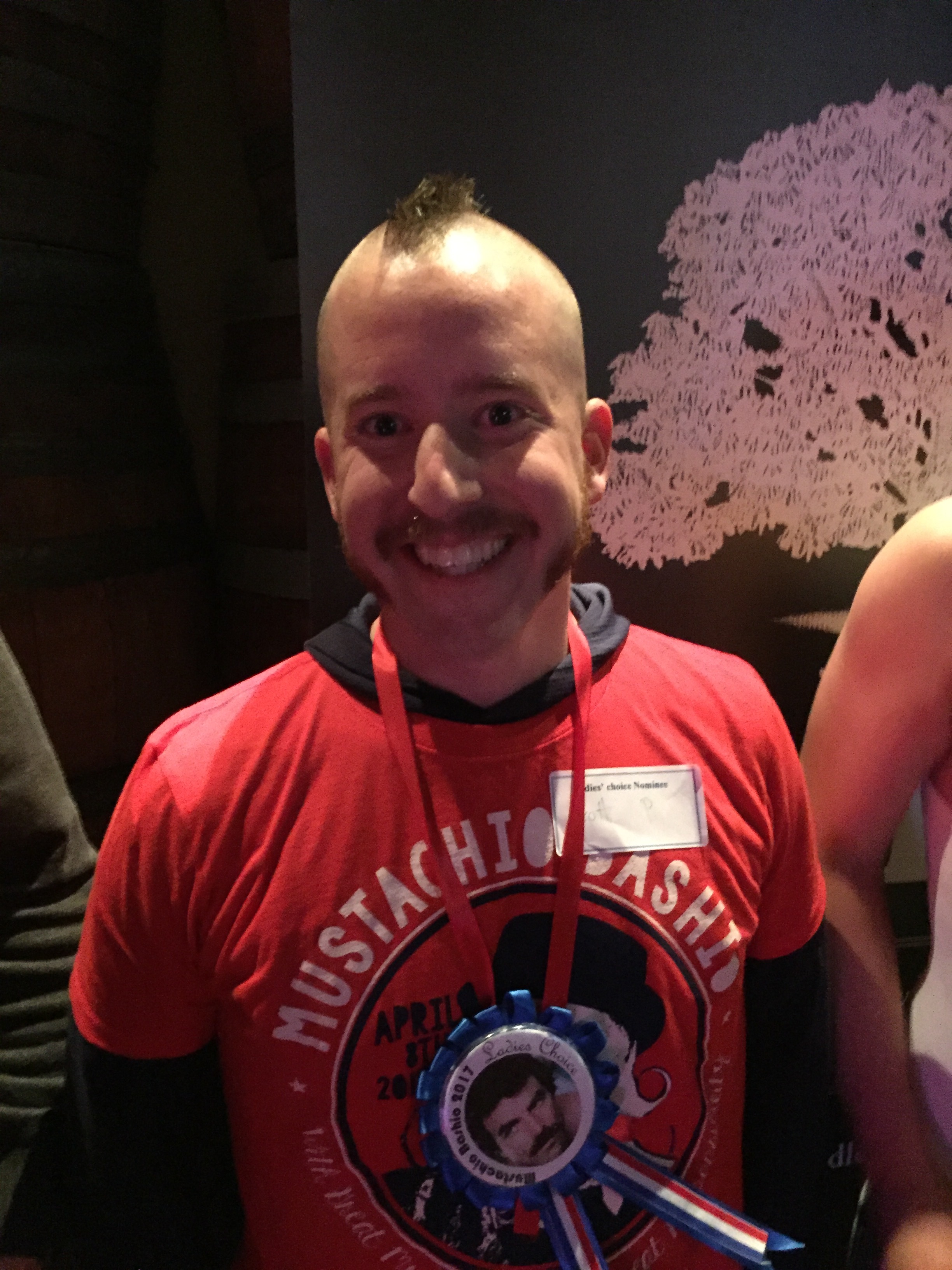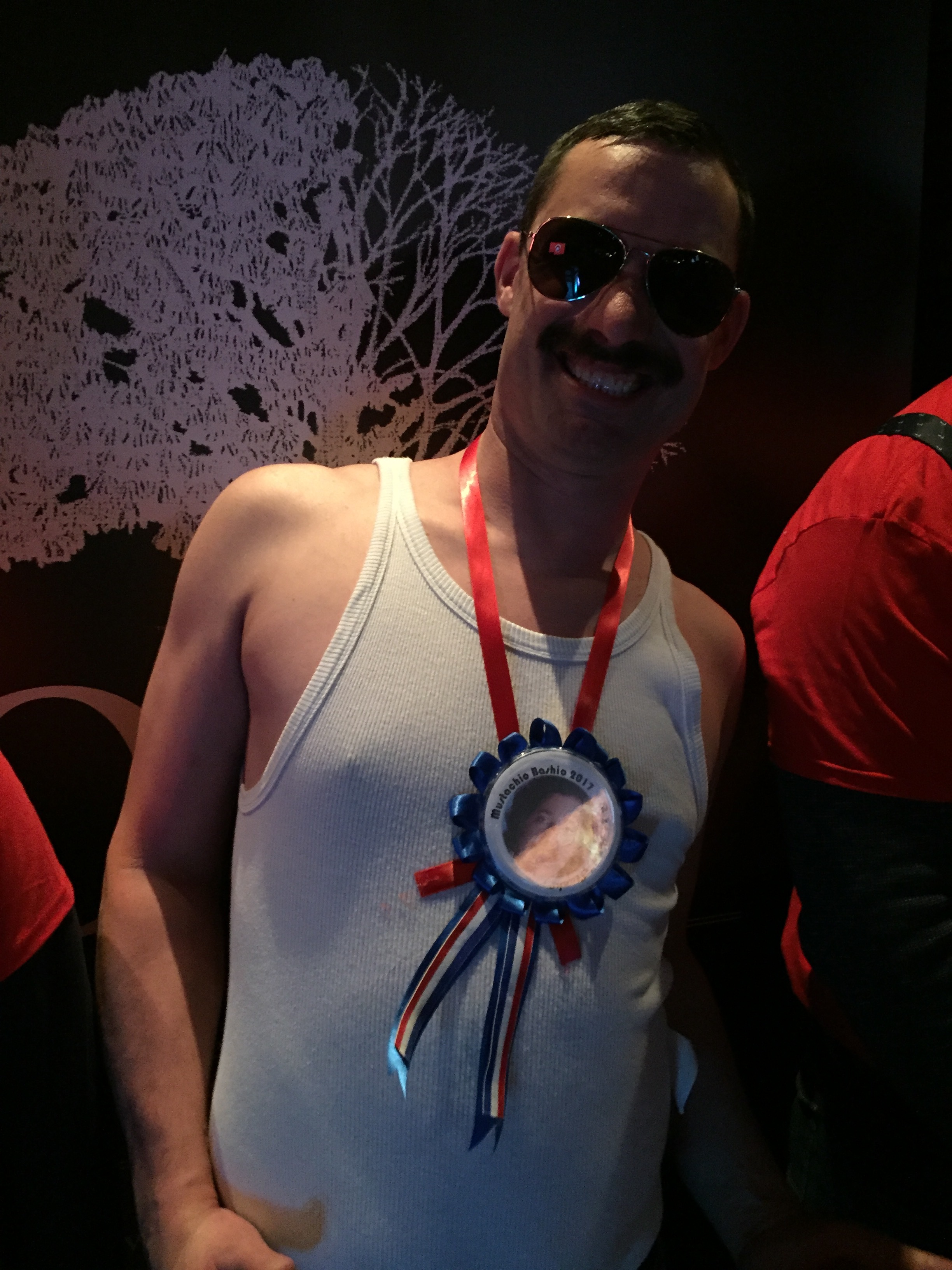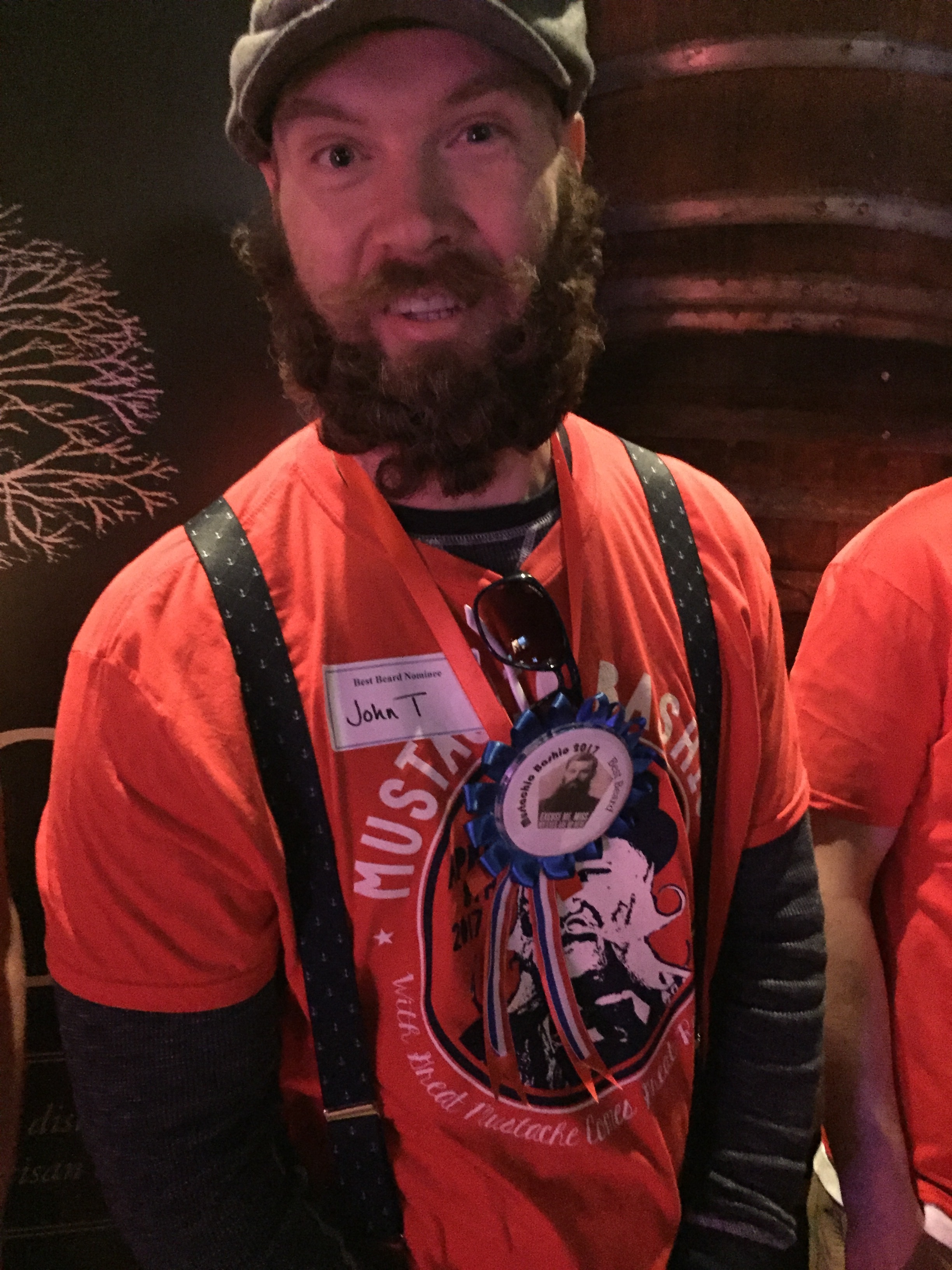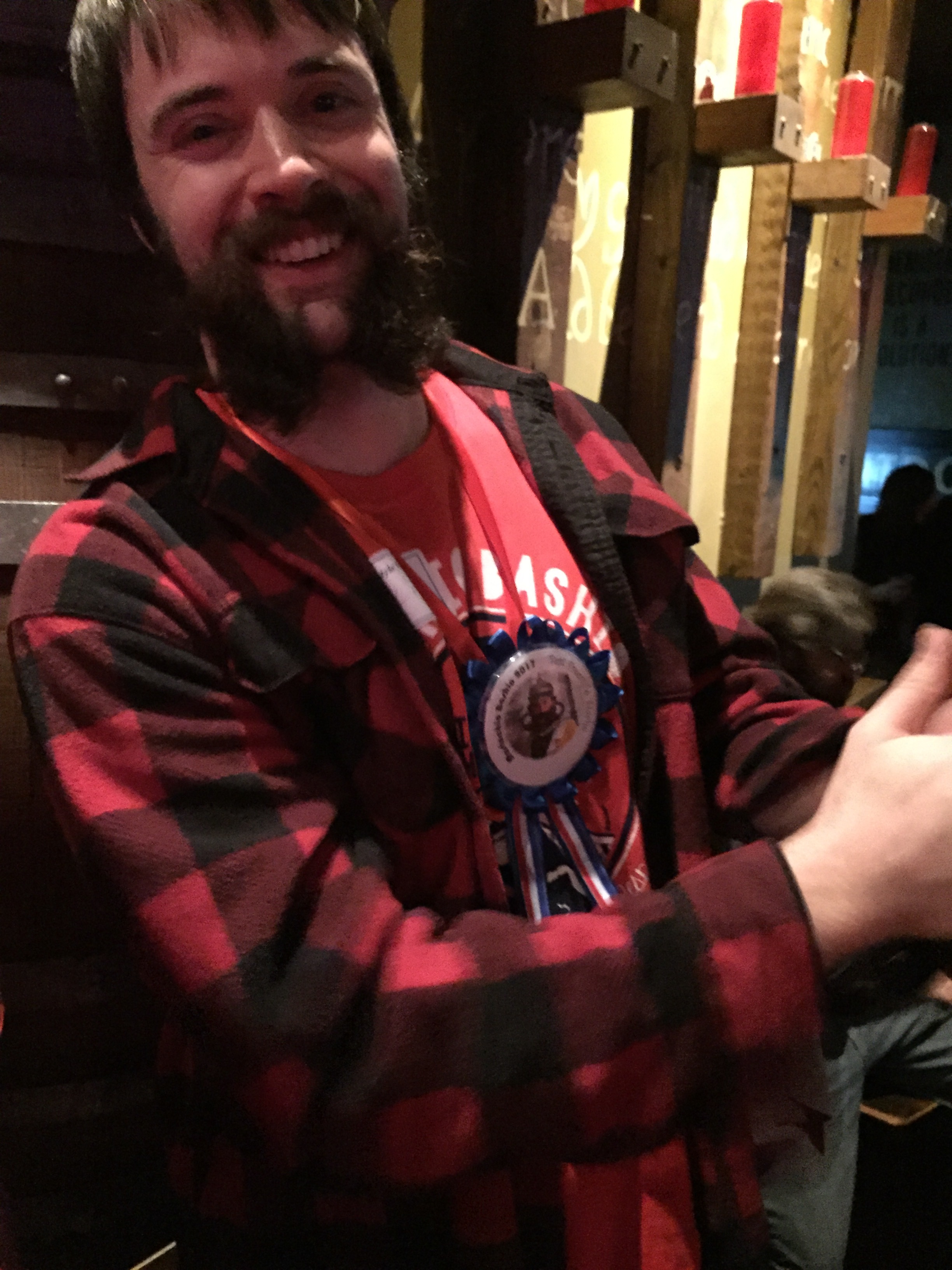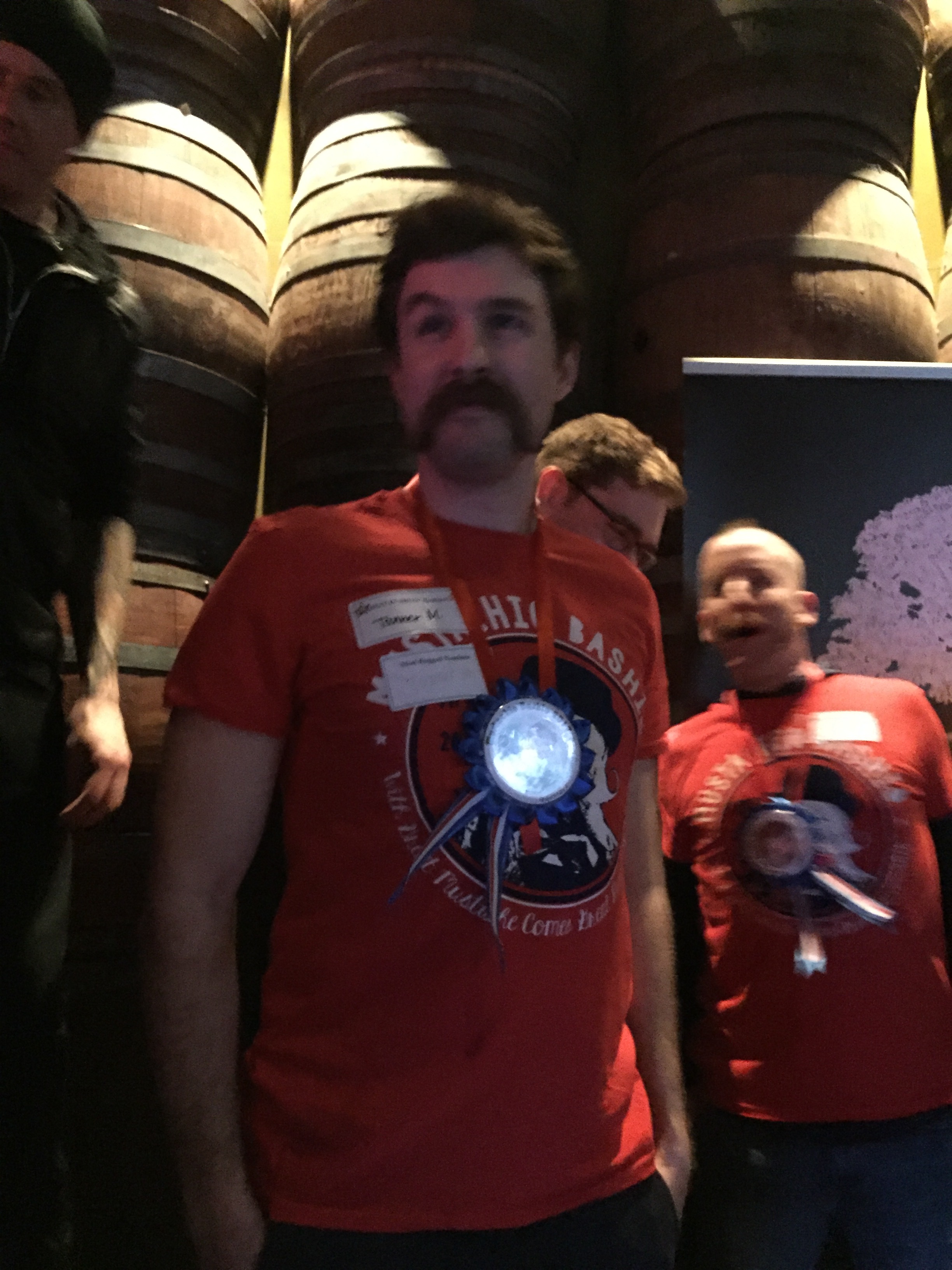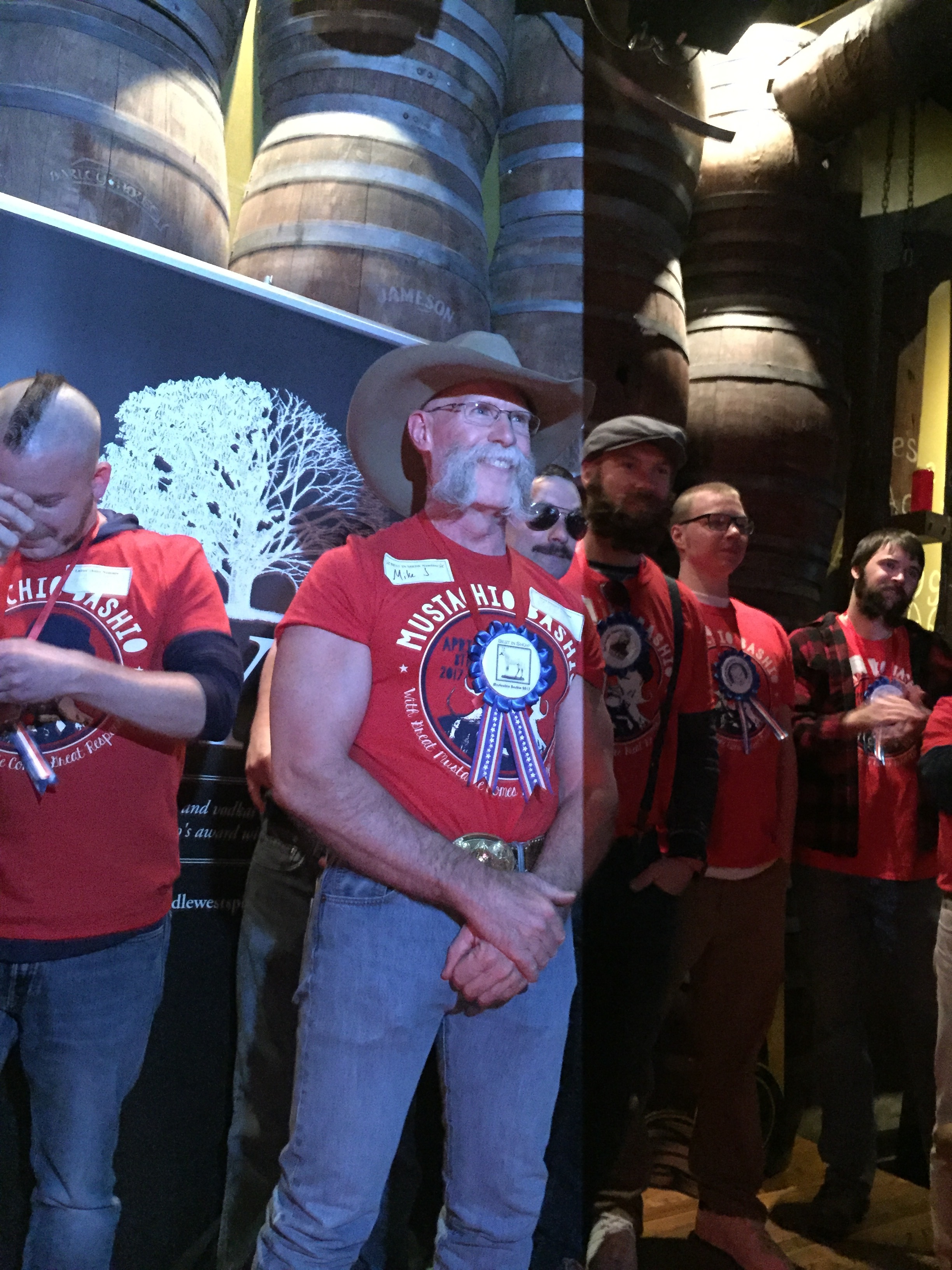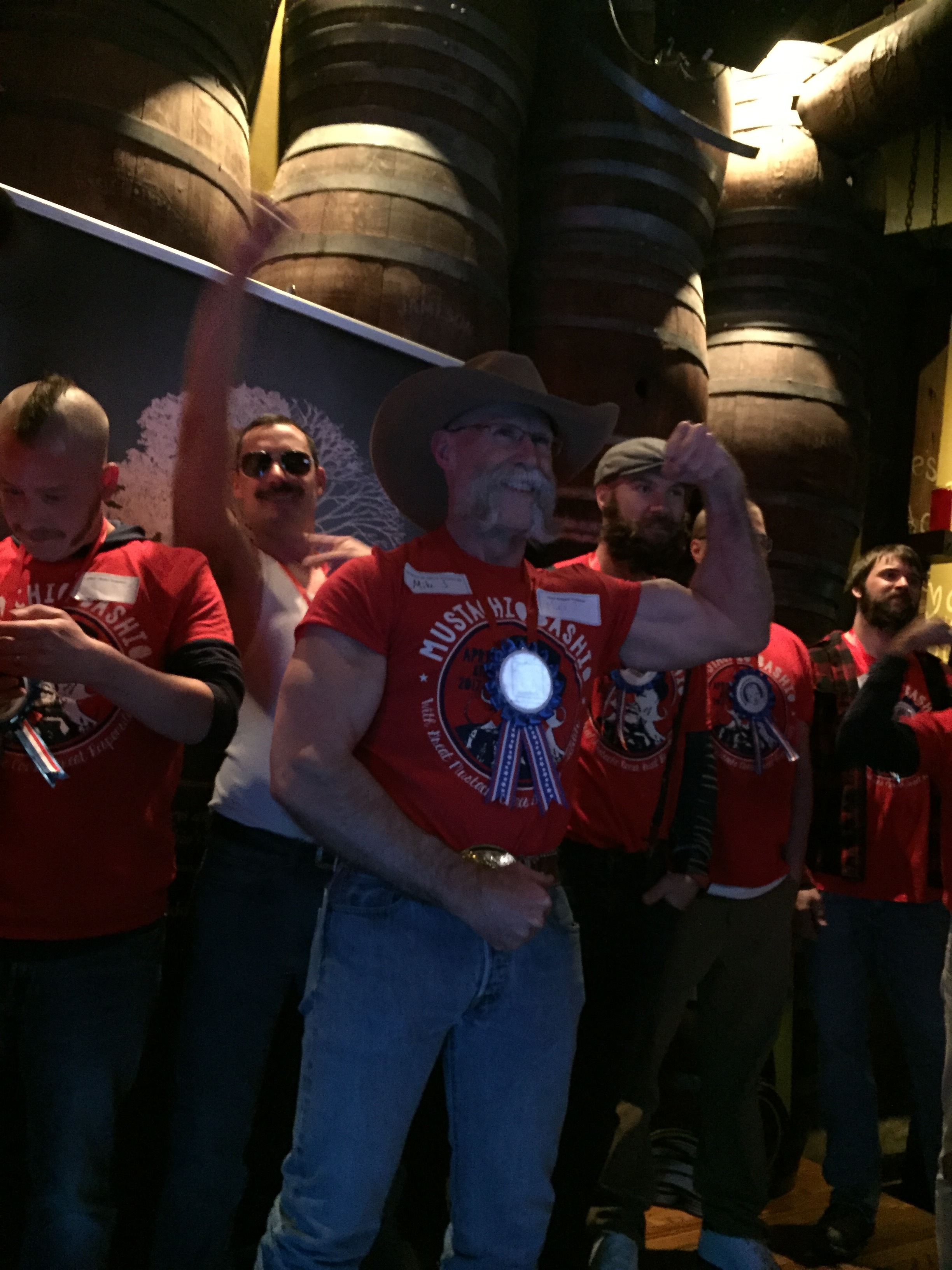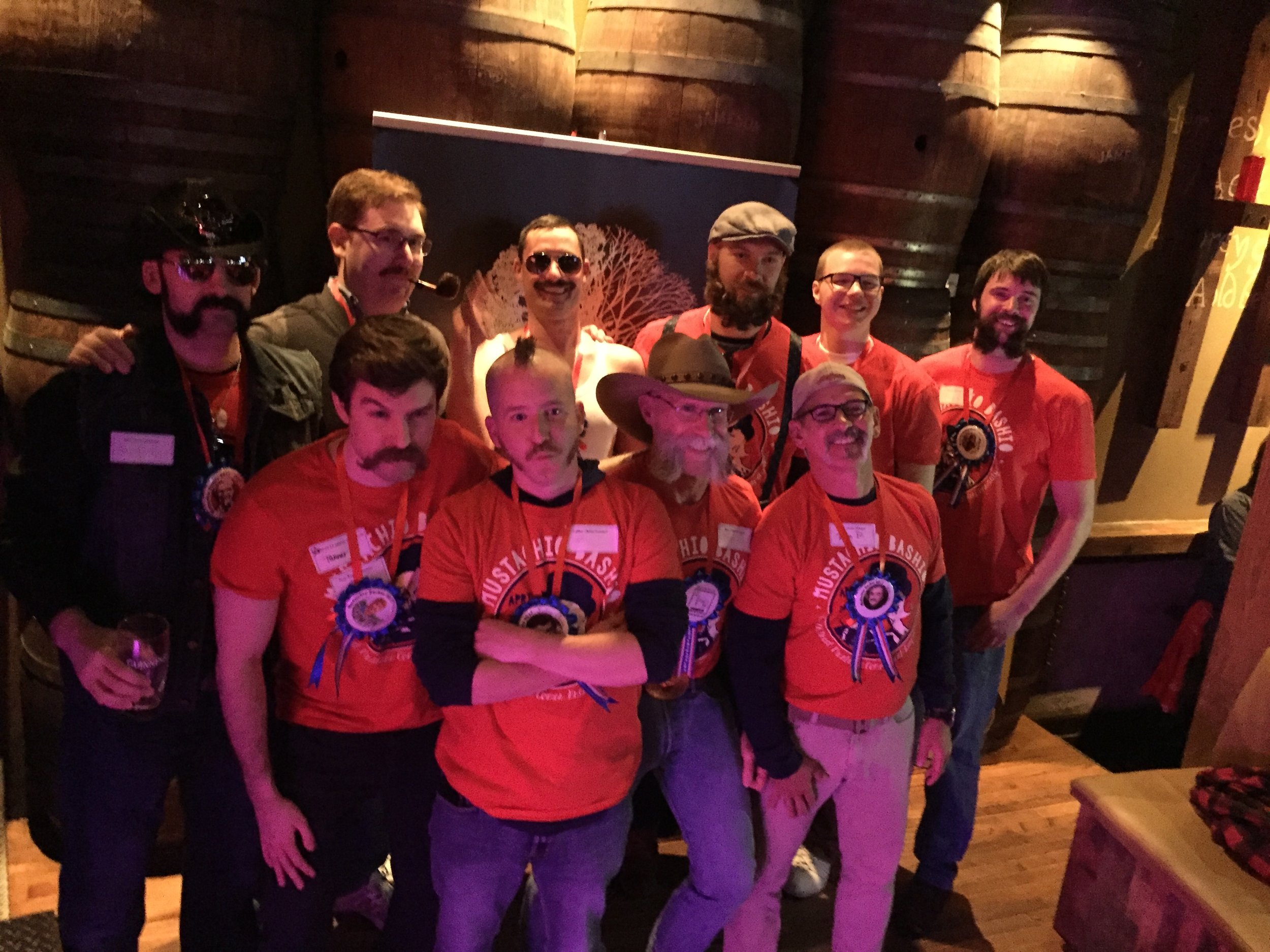 Steve Presser
My last guest of the night was a man who has lurked in the darkness and been behind one of my favorite toy stores of all-time, Big Fun. Steve Presser was an absolute delight to talk with at this mustache celebration. We discussed his thoughts on being a judge at the event and how he got involved and a quick overview of Big Fun on Coventry. I have grown up with this store and it has given me such great reminders of my childhood. If you haven't yet-be sure to check out the store and take a look around. We encourage you to not steal anything, but to purchase something fun that reminds you of your childhood and helps take you back to that magical time.